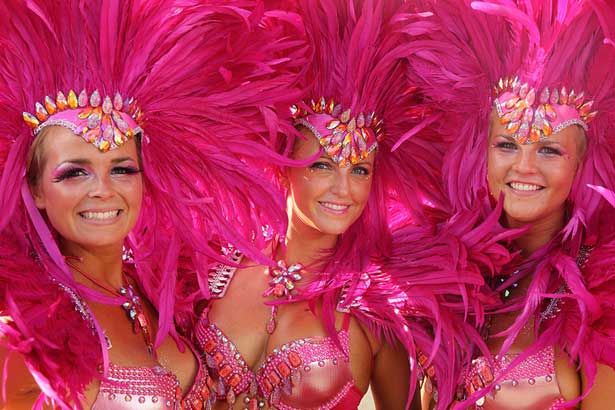 Launched in 1983 by the Rotary Club of Grand Cayman and now in its 32nd year, Cayman Carnival Batabano is the island's national carnival. The festival's original name, Batabano, is a salute to Cayman's turtling heritage—the word "Batabano" refers to the tracks left in the sand by sea turtles as they crawl onto the beach to nest. Finding these tracks was—and still is—a reason to celebrate!
Carnival itself is a joyous, cultural celebration throughout the Caribbean—a kaleidoscope of music, dance and pageantry, rooted in the region's diverse historical influences. Colourful costumes reflect the vibrant landscapes, heritage and culture, with the music the very rhythm of island life. Carnival in the Cayman Islands has a distinct flavour as the islands are home to a melting pot of over 100 nationalities—one country celebrating many cultures!
The energy of Cayman Carnival Batabano is electrifying, with thousands of locals and visitors flocking to the streets to enjoy the signature, spirited parade, a creative panoply of costumes, choreography and floats that becomes more elaborate each year.
Photo courtesy of caymancarnival.com