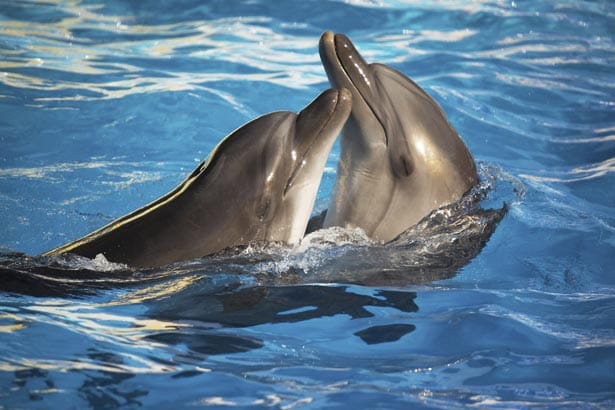 Click here for more details on great summer family activity values and enjoy "Summer Only in Cayman!"
Cayman Turtle Centre: Island Wildlife Encounter. 20% off full park admission to the Cayman Turtle Centre: Island Wildlife Encounter—the Cayman Islands' #1 land-based tourist attraction. Full park admission includes a tour of the Turtle Breeding Pond, Crocodile Enclosure, Turtle Viewing Tanks, Turtle Touch Tanks & Wading Pool, the Predator Tank and the Education Centre—plus snorkeling in the saltwater Turtle Lagoon with fish, turtles and other marine life, splashing in the freshwater Breakers Lagoon.
Dolphin Cove. 35% discount off our Ultimate, Swim and Encounter programs. Swim with Dolphin Cove's family of 6 beautiful bottlenose dolphins in their natural saltwater lagoon. An incredible opportunity to encounter these amazing marine mammals at play in their natural habitat.
Atlantis Submarines Cayman. Two family discounts. One child aged 4 to 12 is free when you book a family of four for the Seaworld Observatory Day tour or the Atlantis Submarines Day Dive.
Cayman Food Tours. 20% off Taste of George Town Tour. This tasty three-hour adventure for foodies of all ages includes 10 food and drink tastings from five well-loved restaurants, ethnic eateries, and stores featuring specialty artisanal products. You will also learn about the rich history and architecture of George Town as you stroll through the streets of the capital.