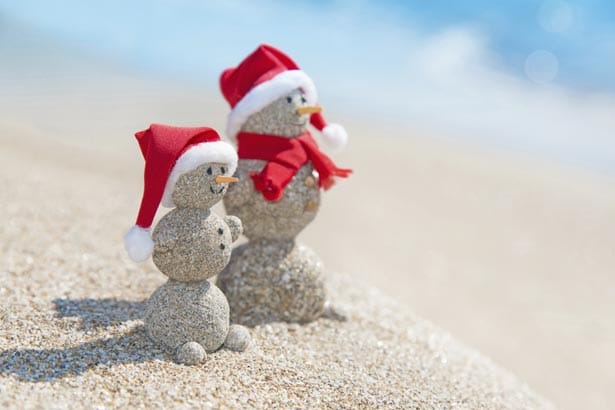 DEC 6 – Cayman Thanksgiving | Music & Market at The Grounds
7 am–5 pm Live entertainment and Farmers Market. Visit Site
DEC 6 –Gimistory Georgetown, 7 pm The weeklong Cayman Islands International Storytelling Festival winds up with an evening storytelling extravaganza in Georgetown. Visit Site
DEC 7 – Intertrust Cayman Islands Marathon
5 am The marathon will loop along the waterfront of Georgetown. Event includes a full marathon, half marathon and Kids Fun Run. Visit Site
December at The Ritz-Carlton Grand Cayman
DEC 13 & 20 – Gingerbread House Workshop 2 pm Our pastry chefs will help guests create your their Gingerbread Houses with festive trimmings and treats.
DEC 20–24 – Gift of Giving Tea 12–2 pm; 2:30–4:30 pm The Ladies and Gentlemen of The Ritz-Carlton, Grand Cayman invite families to join the resort in sharing new toys with children at Miss Nadine's Preschool. Toys donated at the Gift of Giving events will be delivered to the school and a portion of ticket sales will also be donated.
DEC 22–30 – Beachside Cabana Dinners SEVEN harmonizes a sizzling grill with breaking waves, serving elegant beachside cabana dinners for families. From a breathtaking vantage on Seven Mile Beach, elegant Caribbean-inspired delights are paired with delectable accompaniments for a dinner experience unlike any other.
DEC 22–JAN 2 – Children's Buffet & Movies Under the Stars Blue Tip Golf Course, 11 am–1 pm A buffet of kids' favorites served with Christmas movies under the stars.
DEC 24 – FootGolf at Blue Tip 5–9 pm Perfect for families, FootGolf combines the best of soccer and golf for a fun afternoon on our nine-hole, Greg Norman-designed Blue Tip golf course.
DEC 25 – Christmas Family Brunch 11 am Gather in the Cayman Islands Ballroom for the holidays' most delightful affair, featuring exquisite brunch selections for families.
DEC 25 – Christmas Champagne Brunch 12:30 pm Endless bubbles are served with extravagant brunch selections for a chic, Christmas Brunch at SEVEN.
DEC 25 – Christmas Feast-to-Go Our chefs create the ultimate feast with Christmas Beef or Turkey and Honey Baked Ham, delivered to your guestroom or available for carry out and local delivery. Caviar selections available upon request.
DEC 28 – BarJack's Holiday BBQ on the Beach 6 pm Toast a "White Christmas" with Seven Mile Beach's soft, white sand between your toes as chefs serve the season's freshest catch and favorites from the grill. Live music entertains throughout the evening with fun activities for families to enjoy around the bonfire.
DEC 31 – New Year's Eve Blue by Eric Ripert, from 6 pm Exquisite selections of the finest seafood, artfully served for a distinctive celebration to toast the New Year.
DEC 31 – New Year's Eve Celebration 7:30 pm Countdown to 2015 with a grand affair at the Cayman Islands Ballroom where an exquisite dinner buffet is served. Seven Mile Beach delights after dinner with a stylish celebration, complete with fireworks and champagne toast to ring in the New Year.
JAN 1 – New Year's Day Brunch Revel in the excitement of the New Year and delight in the effervescence of endless champagne, delectable brunch selections and chic views of Seven Mile Beach.