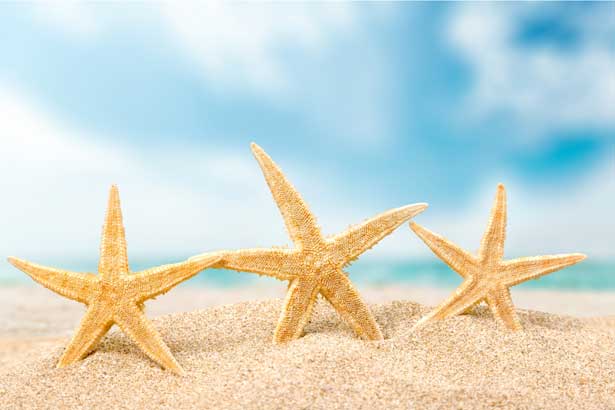 TUES, WEDS, THURS, SATS Cardio Tennis Tues, Thurs, Sat 9–10 am; Wed, 6–7 pm Transform your fitness routine with this heart-pumping cardiovascular workout.
WEDNESDAYS Taikun Omakase Special Enjoy a five-course sushi tasting menu prepared especially for you.
DAILY Afternoon Tea Silver Palm Lounge, 2–4 pm Treat yourself to an elegant repast of dainty pastries, finger sandwiches and a cup of your favorite brew.
SUNDAYS Sunday Champagne Brunch at SEVEN Noon–3 pm Toast the weekend with Grand Cayman's most extravagant brunch, including endless Moët & Chandon champagne.
---
Coming Up on Grand Cayman

NOV 1 The Cayman Islands Triathlon Held on the first weekend in November. All you need to enter is a bathing suit, a bicycle, helmet and running shoes! Race solo or as part of a team. There are also participant training sessions prior to the main event which are well attended and great fun. Visit Site
NOV 12-22 Pirates Week A swashbuckling good time for all three Islands! The week features a full-on mock pirate invasion of the Island and capture of the Governor! The festivities continue for eleven fun-filled days of pirate parades, music, street dancing, competitions, wonderful local food and drink, kids day, sports events, Heritage Days and firework displays. Visit Site
DEC 6 Intertrust Cayman Islands Marathon Full- and half-marathons, relays and Kids Fun Run make up this popular event. Visit Site
JAN 14-17 Cayman Cookout Hosted by The Ritz-Carlton Grand Cayman, Food & Wine Magazine and CITA, this is the premier celebrity epicurean event of the year. Visit Site
JAN 15 Barefoot BBQ Dine under the stars on the sensational creations of Chefs Ripert, Bourdain, Andrés, Hutson, Max and more. Hand-crafted cocktails, live music and sweet endings from Pastry Chef Belanger. Presented by Certified Angus Beef®.
JAN 17 Rum and Robusto Epicurean cigars, rum cocktails and live music at the Harbour Club. New to the 2016 Cayman Cookout lineup.
JAN 23 Taste of Cayman Food & Wine Festival Presented by CITA (Cayman Island Tourism Association), the annual Taste of Cayman Food & Wine Festival keeps getting bigger and tastier.