For many travelers, settling into luxurious accommodations near Seven Mile Beach is an idyllic way to top off a Grand Cayman Island stay. However, for those visitors with a heart for further adventure and exploration, renting a car while you're here is a good way to avoid having to depend on public buses or taxis to get you around. Renting a car can be more cost-effective than participating in an organized tour in some cases and provides visitors with the independence to customize their itinerary any way they'd like to during a stay. Overall, roads across Grand Cayman are in good condition and navigating is fairly straightforward as well.
Read on to find out everything you need to know about renting a car on Grand Cayman Island. To plan everything else during your stay, access our complimentary Grand Cayman Vacation Guide for the best things to eat, do and see around the Island!
Renting A Car On Grand Cayman Island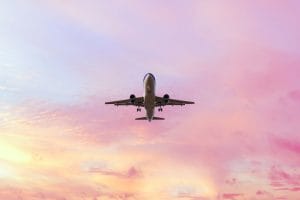 The vast majority of car rental companies on Grand Cayman maintain kiosks near the airport terminal. If you don't want to worry about finding your way to the hotel or your rental on day one, many companies offer drop-off options at your destination of choice instead. Be sure to make your rental reservation online or over the phone at least 6 to 36 hours in advance to ensure availability and to avoid any unpleasant inventory surprises. In the winter, travelers will want to give several days' notice due to high travel season demand. Some of the most popular selections for rental companies include Avis, Hertz, and Alamo Rent A Car on Grand Cayman. If your travels take you to Little Cayman, you'll likely have reservation luck through Little Cayman Car Rentals. On Cayman Brac, visitors can inquire with four D's, CB Rental Cars, and B&S Motor Ventures too.
Rental Requirements
To legally rent a car in Cayman, drivers must have a credit card, a driving permit, hold a valid Cayman or international driver's license, and maintain a copy of their car insurance at all times. While many rental companies here require drivers to be over 21 years old to rent a vehicle, certain companies elevate that age limit to 25. It's important to check with the rental company before you make solid plans.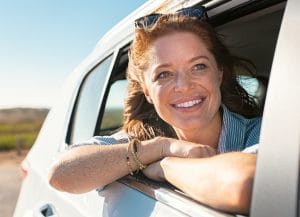 Driving Rules to Keep in Mind
Once you've rented a car in Cayman, do keep in mind that the islands maintain the British tradition of driving on the left side of the road. Turning left at a red light is allowed here only after a full stop and the center lane is designated for navigating across traffic as opposed to overtaking. Drivers are expected to give way to their rights on roundabouts and it's illegal to talk, use cell phones or text while driving.
Book Your Getaway to Grand Cayman Today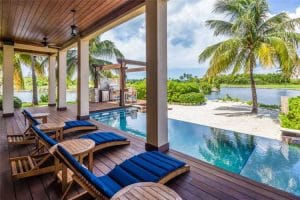 No matter how you plan to get around when you head to Grand Cayman in the name of vacation fun, having sensational accommodations in place to top your trip off in style is a must. Reach out to The Residences at the Ritz-Carlton Grand Cayman when travel plans next bring you this way to book your stay that's infused with resort experiences full of well-deserved luxury, comfort, and style. Our team will handle the details so that guests can simply focus on the island fun and adventure ahead.