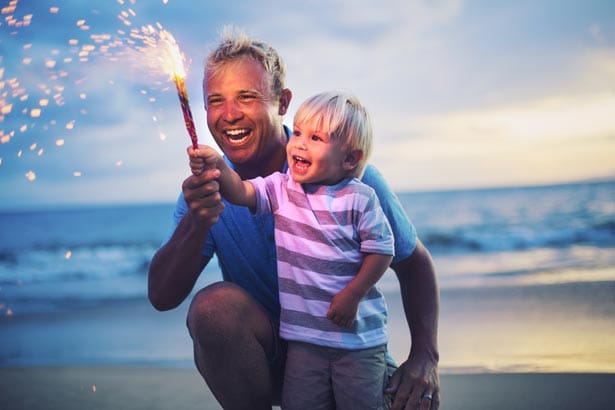 2015 is almost here and what better way to kick off the new year in style than with a sun-splashed getaway to one of the world's most beautiful islands?!
Whether you've resolved to spend more time with family and friends…or less time stressing over things you can't control, Grand Cayman offers countless ways to relax and enjoy the best things in life.
Discriminating foodies flock to the island in January for the renowned Cayman Cookout hosted at the Ritz-Carlton by Chef Eric Ripert of Blue and NYC's Le Bernardin. And while "Cookout" may be a bit of an understatement for this remarkably rarefied and refined epicurean event—it is, after all, one of the top annual gatherings of food and wine experts in the culinary world!—the relaxed, laid-back island vibe and gorgeous beachfront setting make for a fun party scene.
This year the Cookout will bring together marquee names like Daniel Bouloud, Marcus Samuelsson, Anthony Bourdain and Sean Brock in a celebration of all things gastronomic. If you love fine food and wine, you owe it to yourself to add the Cayman Cookout to your bucket list!
Can't make it this year? Then at least treat yourself to a meal at Eric Ripert's Blue and discover for yourself the passion and virtuoso talent that made Ripert one of the world's top chefs.
You may also want to consider visiting Grand Cayman in early February to catch A Taste of Cayman, the Island's top food festival, featuring the culinary handiwork of more than 40 Cayman restaurants!
But there's more to the New Year than gourmet indulgences. If you're seeking greater balance in your life, try one of the restorative spa treatments at Silver Rain by La Prairie in The Ritz-Carlton and start the year off on a rejuvenating note. From massages to body treatments to facials, you'll be pampered body and soul.
And, of course, there are countless ways to get your fitness on, from cardio tennis at The Courts to strength training, yoga and body sculpting at the resort's fitness center.
Just remember, whatever your resolution for the New Year—from living healthier to just enjoying life more—you'll find a way to incorporate it into your island vacation.