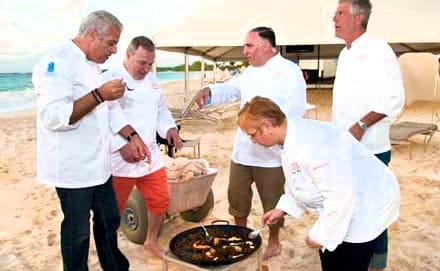 Cayman Cookout Hosted by Eric Ripert
January 15–18, 2015
Join host Chef Eric Ripert for the chance to savor cuisine prepared by some of the world's top Chefs, winemakers and culinary personalities.
Presented by The Ritz-Carlton, Grand Cayman, the Cayman Islands Department of Tourism and Food & Wine magazine—and hosted by Chef Ripert—Cayman Cookout offers a once-in-a-lifetime opportunity to get up close and personal with some of the culinary world's most celebrated luminaries in a relaxed resort setting.
Don't miss this opportunity for a getaway with top chefs in the culinary capital of the Caribbean! Tickets are still available for select events. For more information and to purchase tickets, click here.
Photo courtesy of caymanislands.ky