A Magical Grand Cayman Island Luxury Resort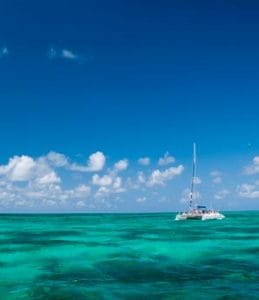 Stretching across 144 acres—from the Caribbean Sea on one side to the waters of the North Sound on the other—The Ritz-Carlton, Grand Cayman, is an Island paradise unlike any other. Bathed in sun, swathed in sparkling white, and embraced by the sea, you'll find virtually every vacation pleasure imaginable at this Grand Cayman Island luxury resort.
The Residences vacation rentals are all located at The Ritz-Carlton, a Seven Mile Beach resort. So, when you stay at The Residences you will experience the extraordinary service for which the Cayman Islands are known for. This AAA Five-Diamond Grand Cayman luxury resort is one of the most beautiful in the Caribbean. Whether you are looking to plan a tee-time at the Caribbean's finest golf courses, indulge in exotic spa treatments, or simply stroll along the picturesque sands of Seven Mile Beach, this Grand Cayman luxury resort is your passport to a world of relaxation and rejuvenation.
Resort Offerings
The Ritz-Carlton Grand Cayman resort offers many different amenities and activities for guests of The Residences. From five different restaurants, tennis courts, two outdoor pools, fitness center, and more, you will never be short on activities when you stay with us at one of the best Cayman Island luxury resorts. To learn more about what is offered at this Seven Mile Beach resort, check out the resort amenities page, then venture beyond the resort to see all there is to do in Grand Cayman.
Awards and Accolades
Condé Nast Traveler: Readers' Choice Awards—Best in the World (2011): Caribbean, Mexico & South America
Condé Nast Traveler: Readers' Choice Awards—Best in the World (2012): Caribbean, Mexico & South America
Condé Nast Traveler Gold List 2012
Condé Nast Traveler: Top 270 Spas in North America, the Caribbean and Hawaii: Top 25 Spas in the Caribbean
Travel & Leisure 500—World's Best Hotels in 2011
AAA Five Diamond Lodging Awards 2008-Present