The Cayman Islands are brimming with adventure of all kinds! Its beautiful beaches, bright blue waters, and abundant wildlife create endless opportunities for recreation. One of our favorite things to do here is to explore what lies beneath the waves. Discover some of the best snorkeling in the Cayman Islands to admire the many vibrant species that live in the crystal clear Caribbean. Start planning your getaway today when you access our complimentary Vacation Guide!
5 Places for the Best Snorkeling in the Cayman Islands
1. Wreck of the Cali
The Wreck of the Cali is one of our favorite places to go snorkeling in the Cayman Islands. Not only is it easy to get to, it's a relatively shallow spot. You won't have to swim far or dive to see the wreck itself, so it's perfect for snorkelers of all levels and ages. The wreck also has an interesting story; in the 1940s, the ship was carrying 30,000 bags of rice. When the hull sprung a leak, all the rice began to expand and eventually sank the ship!
2. Cemetery Reef
Spot nurse sharks, parrotfish, and other colorful species at the Cemetery Reef! This area is located close by to Seven Mile Beach, and the reef itself is only 30 yards offshore. There are minimal currents and waves, so it is a very enjoyable spot to snorkel in. Cemetery Public Beach is peaceful and quiet, so you can lay out on the sand between your snorkeling expeditions.
3. Eden Rock
The Eden Rock Dive Center is known for both snorkeling and scuba diving. There are beautiful reefs close to shore, and there are no large waves for you to combat during your excursion. This is some of the best snorkeling in the Cayman Islands because you have everything you need right at your fingertips. Rent your gear right from the dive center and keep your belongings safe in one of their lockboxes.
4. Turtle Reef
Turtle Reef is one of the most-recognized spots for shore diving off our island. Here, you'll be treated to the beautiful sights of coral, stingrays, and, of course, turtles! The water is nice and shallow near the shoreline, but more experienced divers are welcome to venture out a little deeper.
5. Cheeseburger Reef
Unfortunately, there are no cheeseburgers to be found at Cheeseburger Reef, but you can get one right next door at Burger King! Located conveniently in George Town, this reef is best for strong swimmers because you will need to swim at least 20 yards from the shore to see the beauty below.
Let Our Concierge Help You Plan
Don't forget to take advantage of our private concierge service at The Residences Located at the Ritz-Carlton, Grand Cayman! We can tell you all of the best snorkeling in the Cayman Islands, secure your rental gear, and more. It's just one of the many amenities we offer!
Book Your Getaway Today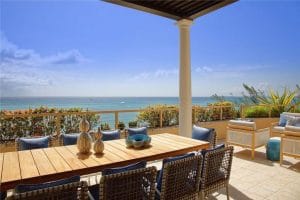 Now that you know some of the best snorkeling in the Cayman Islands, it's time to book your stay. Treat yourself to a getaway at The Residences Located at the Ritz-Carlton, Grand Cayman. With incredible views overlooking white beaches, dazzling blue waters, and lush gardens, you will never want to leave our deluxe properties of the Cayman Islands. Browse our Residences to pick your favorite, then book your stay. We can't wait to host you!