Runners… on your mark, get set, go! Every year, the Cayman Islands Marathon brings countless locals and visitors together to race. Challenge yourself to beat last year's time or get competitive with your fellow runners as you run, relay, or walk under the Caribbean sun! If you'd rather just watch, that's okay, too. Here's everything you need to know about the Cayman Islands Marathon.
Start planning your Grand Cayman getaway today when you access our complimentary Vacation Guide. Inside, you'll find all of the best things to do and see on the island!
Everything You Need to Know About the Cayman Islands Marathon
Whether you're an avid runner or prefer walking, the Cayman Islands Marathon is fun for all. You can participate in the full marathon, half marathon, relay, or the Kids Fun Run. All you need to do is choose which you would like to participate in, register, pay the fee, and show up ready to race! Friends and family are welcome to watch, and there is a complimentary shuttle that will take onlookers to the finish line. 
When Does the Cayman Islands Marathon Take Place?
The Intertrust Cayman Islands Marathon takes place on the first Sunday in December every year.
The Course
The marathon course consists of a loop and a straightaway where runners will have to turn around. The course is incredibly flat– some say it's the flattest course they have ever ran! This makes it a very easy run– it's perfect for newbies and seasoned runners alike. The race route is IAAF-sanctioned, chip timed, and also a Boston Qualifier. Racers will start and end in front of Sharkeez Restaurant in George Town. Located on the water, it's a great place for friends and family to relax while their loved one races!
Getting There
A complimentary shuttle begins on race day at 4:00 a.m. and continues until 12:00 p.m. The buses will conveniently pick you up at The Residences Located at The Ritz-Carlton, Grand Cayman! Those looking to watch their friends and family race are welcome to take the shuttle to the finish line, but it is asked that you give priority to those running. 
Registration
It's easy to register! You are welcome to mail in your registration, or you can easily register online. Your registration fee comes complete with a bib with a timing chip, a shirt, a participation medal, and a swag bag. Local tip: The most cost-effective way to register for the event is to do so in advance! 
Book Your Grand Cayman Getaway Today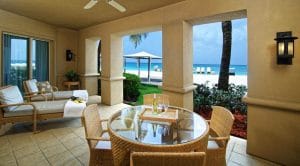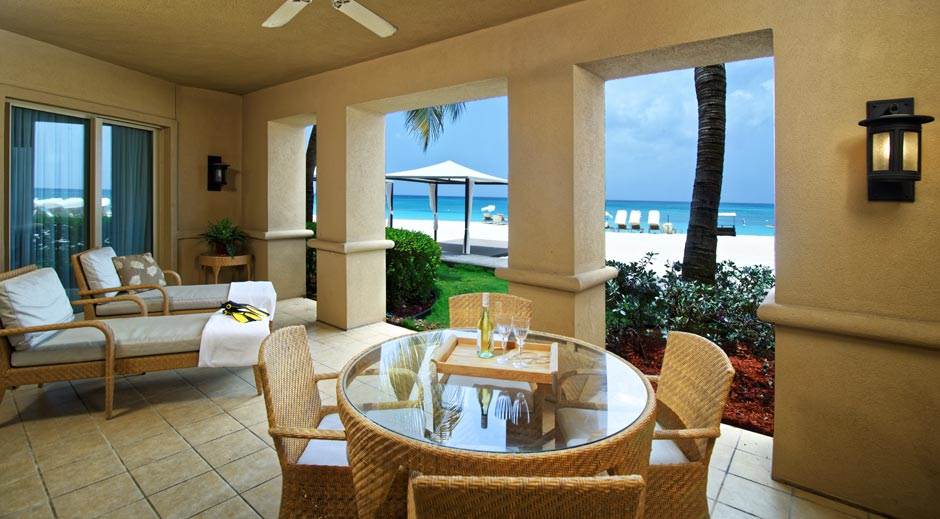 Are you thinking of participating in the Cayman Islands Marathon? You'll need a place to stay! The Residences Located at The Ritz-Carlton, Grand Cayman, is the best place to stay on the island. Not only do you have access to all of the amenities and activities offered at the resort, but our luxury condos and villas are also incredibly spacious, upscale, and boast outstanding views. Browse our Residences to pick your favorite, then book your getaway! We can't wait to host you.