Have you ever wondered what lies beneath the surface of the ocean? Do you dream of exploring a shipwreck? You can during your stay at The Residences Seven Mile Beach in Grand Cayman! The Kittiwake Wreck in Grand Cayman is a sunken ship right off the coast. With tons of underwater tours available, it is the most requested dive in all of the Cayman Islands! Discover even more unique activities and places to see here when you get a copy of our complimentary Vacation Guide.
History of the USS Kittiwake (ASR-13)
This historic vessel was first launched in the year 1945. Crafted in Savannah, Georgia, the USS Kittiwake made journeys all over the world during her first fifty years. Her achievements include the recovery of the Challenger Space Shuttle Disaster, the rescue of refugees, and many other missions. After her retirement in 1994, it was time to decide what her future would hold. In 2011, she was deliberately sunk to the bottom of Seven Mile Beach to serve as an artificial reef!
How to See the Kittiwake Wreck in Grand Cayman
Scuba diving and snorkeling are two of the most popular activities to enjoy in the Cayman Islands, and the Kittiwake Wreck is an excellent place to explore! Strap on your gear and sink below the water to gaze in awe at this 251-foot sunken vessel. The spacious ship has become a habitat for all kinds of marine life. Here, you will find more than 50 species of coral and more than 500 species of fish! Keep an eye out for garden eels, stingrays, arrowhead crabs, barracuda, and even sea turtles. You can even swim through the ship to see the remnants of its original gear and equipment!
Dive Operators
There are tons of dive operators and snorkeling tours that will take you to the Kittiwake Wreck in Grand Cayman. Only licensed operators are allowed to enter, and fees go towards maintaining and protecting the wreck. Our concierge service is more than happy to help you choose which will be best for you!
Ocean Frontiers Dive Shop
Every Tuesday afternoon, Ocean Frontiers Dive Shop goes on their Kittiwake Wreck Dive. For 60 minutes, divers of all skill levels are welcome to enjoy this 1-Tank Boat Trip. If you have never explored a wreck before, they can guide you beneath the surface. Your boat, air tank, towel, water, lead weights, and belt are included. If you need any other gear such as fins or a wetsuit, you can easily rent it from the dive shop!
Cayman Turtle Divers
Cayman Turtle Divers offers both diving and snorkeling opportunities at the Kittiwake Wreck. You can choose from multi-day packages to explore as much of the water around the Cayman Islands as possible, a private charter to enjoy some time with your group, or snorkeling packages. If you have never gone on a dive before and need to get your certification, they can do that, too!
Divetech Grand Cayman
If you want to dive the Kittiwake Wreck but are not certified, Divetech can help through their PADI Discover Scuba Diving Program. Otherwise, you are welcome to go on one of their regular dives! Choose from one or two tanks, then decide which day you would like to dive. Divetech runs their Kittiwake Wreck dives in the afternoon so the area is not busy and the sun still provides natural visibility.
Book Your Diving Getaway Today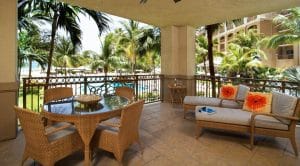 Plan the vacation of a lifetime by staying in the most luxurious accommodations while you're here. Come stay with us at the Residences Seven Mile Beach in Grand Cayman for the vacation of a lifetime. Whether you want to spend your days diving the Kittiwake Wreck in Grand Cayman or would rather relax on the beach, you'll love coming home to your Residence. Browse our deluxe properties to start planning your stay! We look forward to hosting you!