Adventure awaits in the Cayman Islands! Whether you want to explore on land or get your sea legs, there are plenty of activities to enjoy here. One of our favorites is shore diving in Grand Cayman. With so many dive sites that are easily accessible by shore, they're the perfect alternative to boat dives. Get geared up and hop right in the water!
Are you looking for more adventures like shore diving in Grand Cayman? We can help! We know that planning an itinerary for our island can be challenging and time-consuming, so we created our complimentary Vacation Guide to save you from hours of research. In it, you'll find more outdoor activities, the best restaurants, annual events, and more! Cut your planning time in half when you get our free guide today.
3 of the Best Places to Go Shore Diving in Grand Cayman
Eden Rock Dive Center
The Eden Rock Dive Center has everything you need for an unforgettable day underwater in the Cayman Islands. Here, you can take diving lessons, go on a guided dive, or rent tanks and gear. Once you decide which route you want to go, it's time to get in the water! Eden Rock is known as a gorgeous coral reef with tunnels, caverns, and grottos. You'll probably even see underwater creatures like colorful fish, turtles, and the occasional stingray!
Devil's Grotto 
Located right next to the Eden Rock Dive Center, the Devil's Grotto is one of the most famous spots for shore diving in Grand Cayman. Rent your gear at the diving center, then go explore beneath the ocean's surface. This dive site is known for the silversides that swim in droves from June through early August. These fish zip around in groups creating a breathtaking, glittering silver show right before your eyes! Plus, the light that shines through the holes in the caverns is so gorgeous that it will take your breath away.
Smith Cove
Not only is Smith Cove a very popular beach on Grand Cayman, it's a great place for shore diving! Located on a secluded part of the shore near George Town, there is no dive shop, so you will have to get your gear elsewhere. However, many will shore dive and snorkel here to see the abundance of lionfish! We recommend going in the early morning before the beach gets crowded.
Some of Our Favorite Dive Operators in Grand Cayman 
With so many opportunities for shore diving in Grand Cayman, you might be in need of diving operators. Whether you are looking for a professional guide to show you the ropes or to rent some high-quality gear for your shore diving excursion, you'll find exactly what you need on our island. Here are some of the best Grand Cayman dive operators:
Tips and Tricks for Shore Diving in Grand Cayman
You'll want to have the best possible experience while you're shore diving in Grand Cayman! Discover some handy and helpful tips to ensure you have the best dive ever.
Look at a Grand Cayman shore dive site map to help you get an idea of your surroundings.

Be sure all your gear is locked down so you don't let your flashlight, camera, or other important equipment float away.

Be on the lookout for bad weather or large waves. If faced with a wave, your best option is to duck under it or keep your body as low as possible.

Be aware of the rules and have fun!
Where to Stay During Your Trip to the Cayman Islands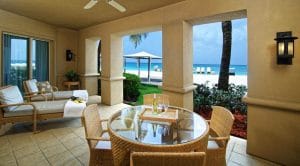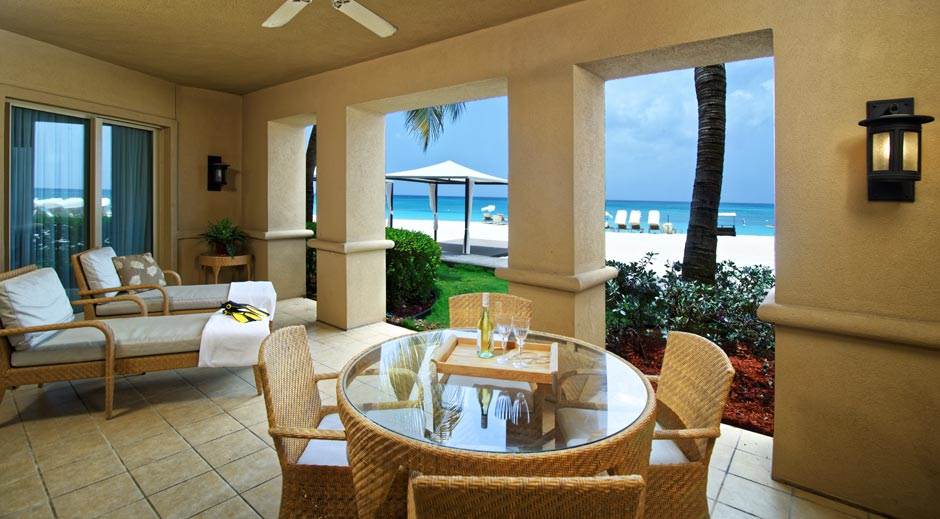 Opportunities for fun and adventure are endless in the Cayman Islands! You can do everything from shore diving in Grand Cayman to sipping cocktails at a beach bar. In order to complete your dream vacation in this heavenly destination, treat yourself to a stay in the most beautiful accommodations possible. Book your getaway at The Residences Seven Mile Beach in Grand Cayman; we have the finest suites and amenities waiting to accommodate your every need. With incredible views overlooking white beaches, dazzling blue waters,and lush gardens, you will never want to leave our deluxe properties of the Cayman Islands. Book your stay today!