A whole new world exists underneath the bright blue waters of the Caribbean! If you're visiting the Cayman Islands, you might be considering scuba diving. With its wide variety of colorful fish and other fascinating underwater creatures, the waters around our islands are perfect for exploring. Consider one of these Grand Cayman dive operators to have the best experience possible! Get a free copy of our Vacation Guide for the inside scoop on all the best things to do and see during your Caribbean getaway.
Why Get a Dive Operator?
When you're on vacation in an area you don't know much about, it's always a good idea to get a guide. Grand Cayman dive operators have everything you could possibly need for your diving excursion, including area knowledge. It's nice knowing that gear, refreshments, and the boat will be taken care of so all you have to worry about it having a good time.
These Are the Best Grand Cayman Dive Operators
Cayman Turtle Divers 
Cayman Turtle Divers offers a variety of dives for all skill levels. Whether you want to explore an underwater wreck or see the colors of the reefs right before your eyes, the expert guides will take you there. If you aren't certified, consider diving instruction from them! You'll feel good knowing you learned something new on vacation. They also offer a variety of snorkeling charter trips you do not have to be certified for.
Deep Blue Divers Grand Cayman
Not only do Deep Blue Divers offer fantastic dives, they will be there every step of the way to help get your certification. The owner and Master PADI Instructor has been diving around the islands for more than 20 years, so you can trust that this company knows the area inside and out. Enjoy everything from wall diving to a visit to Stingray City.
Living the Dream Divers
We love Living the Dream Divers because they only take small groups out at a time. The boat will never be crowded, and you can spread out and enjoy yourself. They offer group dives, private dives, night dives, trips to Stingray City and Kittiwake, and much more. Enjoy their top-notch gear and refreshments; the only thing you'll have to bring on your dive is your sense of adventure.
Indigo Divers Grand Cayman 
You'll never be with more than six divers at a time when you go on an excursion with Indigo Divers in Grand Cayman. This way, you'll have all the individual attention you need. Consider going on a night dive for a unique experience. Many sea creatures come out in the dark that you wouldn't have the opportunity to see otherwise!
Off the Wall Divers Grand Cayman
You'll be able to see so much during a dive with Off the Wall Divers! They'll take you on an adventure through reefs, shipwrecks, and much more. Off the Wall Divers also lets you use a Diver Propulsion Vehicle (DPV) to make your dive even more exciting. Propel yourself through the water with these fun vehicles.
Book Your Adventure Today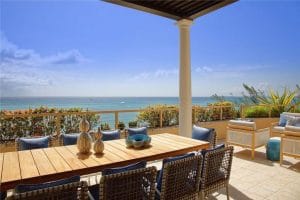 After a thrilling day of your adventures with one of these excellent Grand Cayman dive operators, you'll need a place to come back and relax at. Book your stay at The Residences Seven Mile Beach in Grand Cayman. Each of our luxurious condos has everything you need for the getaway of a lifetime. From ocean views to outstanding amenities, there's no other place like The Residences on our island.