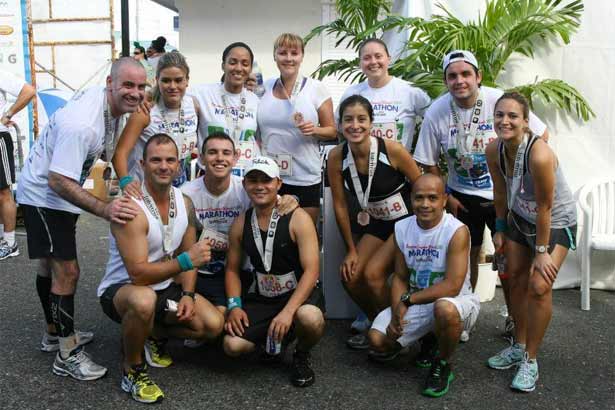 Sunday, December 6th
Sure, you could run just about anywhere in the world! But wouldn't you prefer to run on a beautiful Caribbean island, surrounded by tropical flora and fauna, charming homes and magnificent views of the sea? You can—during the Intertrust Cayman Islands Marathon!
The Intertrust Cayman Islands Marathon takes place on the first Sunday in December every year and will be run on December 6th in 2015. The event consists of a full marathon, half marathon, 4-person relay and a Kids Fun Run.
The race is in its 13th year and continues to grow. With the reputation of an intimate, warm, friendly, and extremely well-organized event, the Cayman Islands marathon is a "must-run" for anyone who wants to add an element of fitness and fun to their vacation.
Photo courtesy of caymanislandsmarathon.com