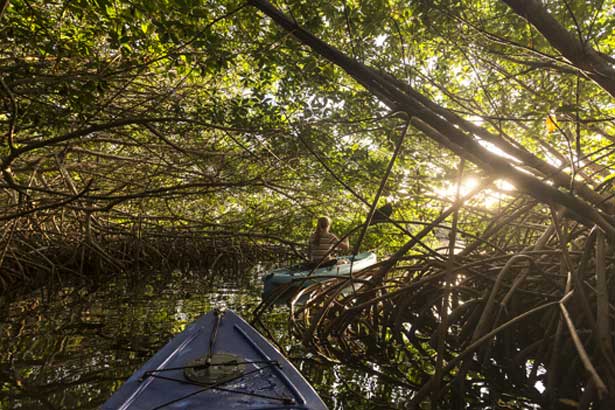 A Natural for Summer Fun
Summertime and Jean-Michel Cousteau's Ambassadors of the Environment go together like, well, kids and vacation! Let the program's enthusiastic staff of naturalists show your children the natural wonders and rich cultural traditions of the Cayman Islands. The islands' ecological resources are a natural classroom and living laboratory in which we embark on eco-adventures.
School's Out for Summer—June 15th-August 22nd
Jean-Michel Cousteau's Ambassadors of the Environment and The Courts Tennis Center are offering an exciting summer camp for kids of all ages. Activities include eco-adventures, tennis classes, Starfish Cay waterpark fun, cooking demonstrations in Blue by Eric Ripert kitchen, underwater photography and much, much more.
Ambassadors Sapphire North Sound Adventure—July 4th
9 am-12:30 pm; Ages 4-Adult; US $140 per person
Enter the magical mangrove forests where pulsating flowers live just beneath the surface, before sailing to Starfish Point to learn about these beautiful creatures and why Grand Cayman's beaches are the most beautiful in the world.
For additional information, please call at 815-6017.
Photo courtesy of The Ritz-Carlton, Grand Cayman