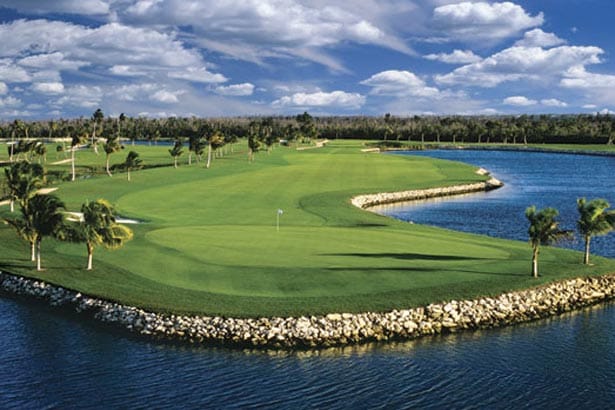 Fall for Golf in the Caymans.
With so many beautiful, sun-filled days, fall is the perfect time to enjoy a round of golf, Grand Cayman-style.
The resort's Greg Norman-designed Blue Tip golf course embraces the Island's unique natural elements, including mangroves and water. But don't let the surrounding splendor fool you. Blue Tip delivers on its shark pedigree with a healthy dose of challenge. This nine-hole course will test your mettle with five long Par Fours into the Caribbean trade winds, which can make a 470-yard hole play like 600!
The exclusive Blue Tip golf course offers golfers the opportunity to make tee times at short notice and enjoy a relaxing pace of play. The private course is perfect for both infrequent players who want to play at their leisure and passionate golfers who want to play multiple rounds in a single day.
Blue Tip is proud to feature a full-service Golf Shop, tournament conditioning and customized instruction. Blue Tip also offers premium TaylorMade® rental equipment for men, women and children.