There's always something to do on the Cayman Islands. From lounging on the beach, to diving beneath the waves, to touring the islands, you'll never fall short on your itinerary — especially if you're visiting during Cayfest! This festival that celebrates the islands' arts and culture is one of our favorites. If you're planning a trip to the islands during Cayfest, have a premier lodging experience at The Residences Seven Miles Beach in Grand Cayman. Access our complimentary Vacation Guide and learn more about things to do in the area.
A Guide to Cayfest, the Islands' Best Festival
About the Festival
Cayfest, also known as The Cayman Islands National Festival of the Arts, occurs every February with help from the Cayman National Cultural Foundation. The island's local artists come together to demonstrate the culture of the area through their work. Nearly every type of art is featured: you will experience visual arts, music, theatre, film, fashion design, and even cultural discussions. This event shines light on the depths of Cayman culture and captivates visitors and locals year after year.

Dress for Culture Day
Cayfest usually kicks off with Dress for Culture Day. On this day, the public is invited to represent where their ancestors are from. The Caymans Islands are made up of more than 100 nationalities, so this is the perfect way to showcase a variety of cultures. The Cayman National Cultural Foundation asks for a $5 donation from adults to participate. Afterward, experience the food culture on the island by feasting at one of the best seafood restaurants on the Caribbean Sea.
Red Sky at Night
Red Sky at Night is the popular main event of Cayfest and is suited for the whole family to enjoy. Guests gather in large numbers at the Harquail Cultural Centre Grounds in George Town from 4:00 p.m. until midnight for this event. Every type of art is represented here by the best artists, actors, and singers on the island. During this art fair, you will get to see live performances by dancers, musicians, storytellers, and actors. Visual arts and crafts, such as vibrant paintings and textiles, are also available for viewing. We recommend exploring it all before settling down to watch one of the feature films!
Stay in the Finest Accommodations During Cayfest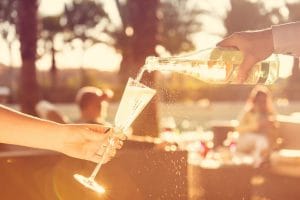 Let us host you if you're coming to Grand Cayman for Cayfest! The Residences Seven Mile Beach in Grand Cayman has some of the finest accommodations on the island. When you indulge in one of our luxurious rentals, you'll get full access to all of the Resort's incredible amenities as well as exclusive access to a private entrance and elevator, concierge, bellman, and more.
Guests who are planning to bring the entire family to the festival will love Villa 16. Enjoy this four-bedroom, four-bathroom villa with ample space and a private plunge pool during your island retreat. We've also provided some amazing options for direct flights to Grand Cayman. View all of our accommodations, choose your rental based on size and view, and then get to planning! We look forward to hosting you at The Residences Seven Mile Beach in Grand Cayman.