The Cayman Islands are a destination unlike anywhere else in the world. Our islands are home to a bright, colorful culture that you can get to know during your stay at The Residences Seven Mile Beach in Grand Cayman. If you're looking for a unique way to immerse yourself in our culture, visit for the Cayman Carnival Batabano. Watch the island turn into a kaleidoscope of color during our national carnival! Start planning you festival getaway when you access our complimentary Vacation Guide for a list of all the best things to do and see in the area.
About Cayman Carnival Batabano
Cayman Carnival Batabano has been one of the biggest highlights of the Cayman Islands since it started in 1983. Each year, the festival is held during the first week of May. The entire week is filled with brilliantly colored costumes, dancing, and music. The festival's original name, Batabano, is a salute to Cayman's turtling heritage—the word "Batabano" refers to the tracks left in the sand by sea turtles as they crawl onto the beach to nest. Finding these tracks was, and still is, a reason to celebrate!
Cayman Carnival Batabano Events
The energy of Cayman Carnival Batabano is electrifying. Thousands of locals and visitors flock to the streets to enjoy the signature parade, a creative panoply of costumes, choreography, and floats that becomes more elaborate each year. Favorite events of the festival include themed parties and food events. See the schedule of events to start planning your trip!
Consider a Costume
Do you want to go all out? Get a costume! Masqueraders spend the day dancing under the sun in extravagant costumes. They come with every piece you need, so all you need to worry about is completing the costume with a great hairstyle and lots of glitter. As long as you reserve a costume in advance, you shouldn't have a problem getting one. If you're not comfortable in this type of getup, that's okay! You can watch the stunning parade from the sidelines.
Junior Carnival— Take the Family!
If you need your vacation to be family-friendly, you don't have to rule out coming for Cayman Carnival Batabano! An entire day of Carnival is dedicated to children. Make your way to George Town to watch the parade filled with brightly colored costumes and school bands. Afterward, you can stick around for face painting, mask making, and other family-friendly activities. The Junior Carnival usually takes place the weekend before the adult parade so kids can have a safe environment.
Book Your Getaway Today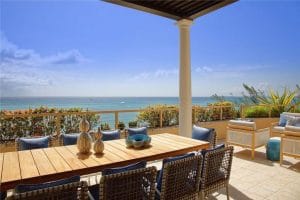 Book your stay during Cayman Carnival Batabano at The Residences Seven Mile Beach in Grand Cayman! Our Residences vary in sizes, so they are the perfect option for you and your friends or family to come enjoy Carnival. Wake up each morning to stunning views of Seven Mile Beach and access all of our incredible amenities. Make sure you take advantage of our concierge service to make sure you have the trip of a lifetime! Browse our Residences and book your stay today.