Paradise is waiting! Grand Cayman's soft sandy beaches and swaying palms attract thousands of visitors each year. If you're looking for a unique experience, consider visiting some of Grand Cayman's best-kept secrets. Plus, our concierge is also more than happy to recommend any other local spots you might be looking for that fly under the tourist radar! 
Start planning your getaway today when you access our complimentary Vacation Guide. Inside, you'll find a list of our favorite things to see and do on the island! 
5 of Our Favorite Grand Cayman Best-Kept Secrets 
Davinoff's Concrete Sculpture Garden
Davinoff's Concrete Sculpture Garden is certainly one of a kind. David Quasius, also fondly known as Davinoff, has been sculpting since 1999. Now, he allows locals and visitors to come to his private residence and see his concrete sculptures that are scattered around his yard. Each depicts a different creature from Grand Cayman, and the sculptures weigh anywhere from 1,500 to 2,000 pounds!
Cemetery Beach
Shhh, don't tell anyone about Cemetery Beach! This is one of our favorite beaches because it is clean, beautiful, and rarely as crowded as other public beaches in the area. It is on the quieter end of Seven Mile Beach, so it's still close to The Residences Located at The Ritz-Carlton, Grand Cayman. Plus, Cemetery Reef off of Cemetery Beach is another secret on the island. Not many people know to swim out to this reef, and it has some of the best snorkeling in town!
Camana Bay Farmers & Artisans Market
One of the benefits of staying at The Residences Located at The Ritz-Carlton, Grand Cayman, is that you have a state-of-the-art kitchen to enjoy family meals at. One of our favorite places to get fresh produce is to head to the Camana Bay Farmers & Artisans Market. You can visit this market every Wednesday from 10:00 a.m. to 3:00 p.m., and purchase your dinner ingredients!
Anchors Store
When you stay at The Residences Located at The Ritz-Carlton, Grand Cayman, our concierge will help you prepare for your vacation. However, if you find yourself out of alcohol on a Sunday, you're out of luck– unless you know about Anchors! This tiny convenience store is the only place on the island that sells carryout alcohol on Sundays. 
Cayman Pepper Patch
We're all about eating local, especially if it's something you can only get on Grand Cayman. Cayman Pepper Patch makes a delicious, artisan jelly that can only be purchased on the island. You'll definitely want to stock up and bring some home to enjoy with your charcuterie boards! They don't ship or export, so you can only get it here. 
Book Your Grand Cayman Getaway Today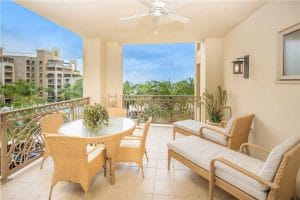 Now that you know our favorite Grand Cayman best-kept secrets, it's time to book your stay! The Residences Located at The Ritz-Carlton is one of our island's best-kept secrets as well. When you stay with us, you can rent an entire multi-bedroom condo or villa that is located right at The Ritz-Carlton, Grand Cayman. You'll have access to all of the amenities and activities at the resort, too! It doesn't get any better than that. Browse our exclusive Residences and start planning your getaway today.