A trip to Grand Cayman is always something for travelers to look forward to. Knowing how to travel sustainably to Grand Cayman ensures you and many others can enjoy it for years and generations to come. Consider the following tips for practicing more sustainable travel habits the next time you're here.
Access our complimentary Vacation Guide for the inside scoop on all the other things to do and see on the islands. It's a great resource when planning your trip!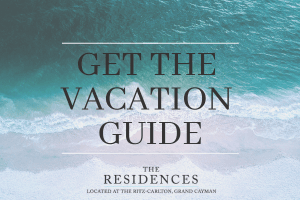 How To Travel Sustainably to Grand Cayman
Participating in sustainable travel practices while visiting Grand Cayman can be as simple as adjusting your mode of transportation once you arrive. Opting to explore by bike instead of by vehicle is a quick, easy, and often refreshing way to help the environment while still getting to add sightseeing to your itinerary. Biking through Grand Cayman allows you to take your time and explore at your own pace either solo, as a couple, or alongside family and friends. There are plenty of bike rental companies here that are happy to help you find just the right bike to accommodate your adventurous plans. There are also options across Grand Cayman to book eco-friendly bike tours led by guides who specialize in environmentally supportive sightseeing. Either way, it's a small step towards making a big difference.
Enjoy Wildlife but Don't Feed It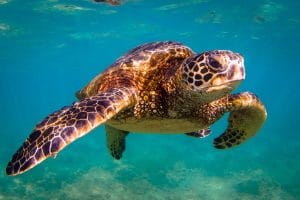 Keeping nature as natural as possible is always the goal when it comes to sustainable travel practices. When you're heading to Grand Cayman, there are plenty of opportunities to encounter amazing wildlife that are sure to inspire. While observing these creatures in their natural habitats can help foster an appreciation for wildlife conservation, practicing sustainable travel means avoiding any attempts to feed wildlife while you're observing. This creates a pattern of dependency that could lead to adverse human and wildlife interactions in the future. It's important to keep in mind when you're enjoying the sights others want to enjoy well into the future.
Limit Energy Use in Your Rental
Sustainable travel practices can be extended to your vacation rental as well. Simple acts like turning off lights when you leave to explore, or drying towels that aren't soiled to be reused can make a huge impact. Other opportunities to participate in sustainable travel practices in your rental can include sticking with metal utensils over one-use plastics during your stay. You can even consider bringing a reusable coffee mug for your morning java run.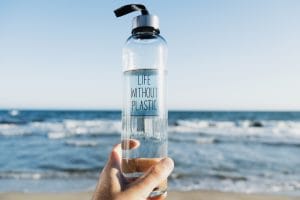 Pack Eco-friendly or Reef-Friendly Sunscreen When You Plan on Being in the Water
Grand Cayman is a great place for adventurers to enjoy time in the water snorkeling or swimming. However, traditional sunscreens used to protect yourself for these outings can cause significant damage to the water itself, including fragile coral reefs. Consider swapping it out for reef-friendly sunscreen before you grab the snorkel gear. These varieties still protect from UV rays, but don't contain chemicals like octinoxate or oxybenzone that can damage reefs quite quickly.

Book Your Stay Today
When you're ready to elevate your Grand Cayman adventure, booking your stay at The Residences located at the Ritz-Carlton is a must. Reach out today to learn more about our luxurious options and to start planning your next getaway in style. Book our Cayman Island pet friendly rentals here.