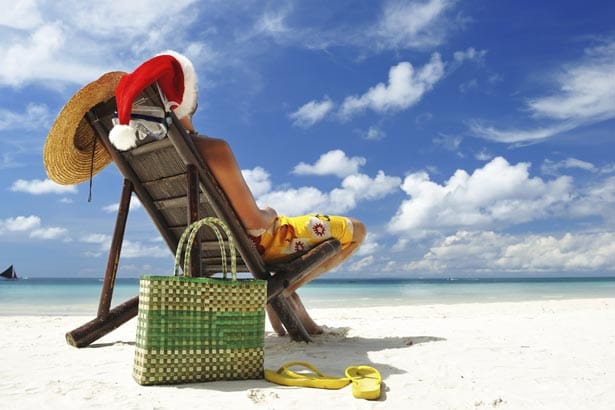 Hurry to book your holiday getaway at The Residences.
Where would you rather be this Christmas? Shoveling snow…or scuba diving? Fighting freezing temps or luxuriating in warm tropical breezes? The answer seems as clear as our crystal-clear Caribbean waters!
Celebrate Christmas with us and share an amazing family vacation overlooking the sands of fabled Seven Mile Beach. With warm sun-drenched days. Starry nights. Palm-fringed sands. And the Island's signature sapphire waters.
Best of all, the only blanket of white you'll see is on our beautiful ivory beaches!
But the Holidays on Grand Cayman are more than just sun, sand and surf. Grand Cayman celebrates the season with a Caribbean flair all its own that includes festive family events, and extravagant Christmas decorations and lights Island-wide. And of course, you can count on the resort to put on an over-the-top Christmas extravaganza worthy of the Ritz-Carlton name.
If you've never joined us for the holidays, make this the year to start a new tradition. If you have, we look forward to welcoming you back. Email luxuryrentals@rccaymanresidences.com to reserve your place.