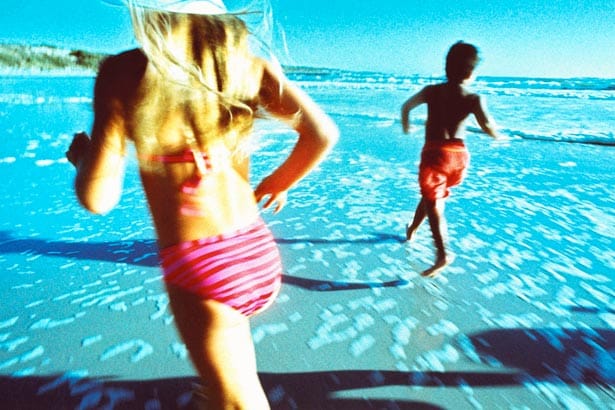 Bring the family for some serious fun!
Sure, Grand Cayman—and the Caribbean Islands—are best known as winter destinations. But don't let that stop you from joining us to share the pleasures of our sensational summer.
Truth be told, Grand Cayman's weather is consistently wonderful, with fluctuations of only about 7 degrees in the monthly averages between January and August. You may be surprised to learn that the Island's average summer temperatures hover in the low to mid 80s (Fahrenheit).
Summer is a great time to bring the whole family and relax by our sparkling sapphire waters. Grand Cayman is legendary for some of the best diving and snorkeling in the world, and the summer season is one of the top times to experience it. Our waters are warm and the currents are mild which makes it perfect for kids as well as adults. Want to learn to scuba dive? Our concierge can make all the arrangements, and with the waters so warm, no wet suit is required. If you have teens, this can make for an unforgettable vacation and an opportunity to learn a new skill that will last a lifetime. Looking for a little gentler adventure? Don fins and mask and enjoy snorkeling in our crystal-clear waters. You can snorkel right off the beach or let us arrange an excursion to any of the popular snorkel sites, including Stingray City where you'll have the chance to swim with the Island's renowned marine ambassadors.
Other great family activities include a visit to Cayman Turtle Centre, where you can get up close and very personal with these gentle giants of the sea. Or explore the wonders of the underwater world while you stay safe and dry during a submarine excursion. Day or night tours are available, and depending on preference, you can choose a true submarine that descends to depths of up to 100 feet…or an observatory submarine that hovers above shallow reefs just five feet below the surface.
Summer also brings oodles of exciting events to Grand Cayman. The highlight is Cayman Carnival Batabano, a popular Caribbean tradition in early May. With its fun children's parade, this colorful carnival is also family-friendly. In June, the Flowers Sea Swim brings as many as a thousand swimmers to the shores of Seven Mile Beach. Even if you don't participate, this dynamic spectacle is fun to watch. Also in June is CayFilm, an emerging three-day film festival with venues on Grand Cayman and the smaller island. In addition to film screenings, the festival will feature appearances by cinema luminaries like the legendary Paul Schrader and screenwriter/filmmaker James V. Hart. In July, Grand Cayman commemorates Constitution Day with fireworks in many Island-wide locations, but you'll also find fun celebrations of both America's Independence Day on July 4th and Canada Day.