To us at The Residences Seven Mile Beach in Grand Cayman, one of the best parts of vacation is collecting unforgettable memories. Visitors of all ages enjoy our Cayman Island oasis. With swaying palms, pristine white sands, and sparkling waters, how could you not? Plus, there is so much more to do than lounge on the beach! Rent a bike to go on a seaside ride, try out the local cuisine, and more. One of the best ways to make these lasting memories is to do something you can't do back home. We suggest getting in the water to swim with dolphins in Grand Cayman!
If you're planning a trip to the Cayman Islands, take advantage of our complimentary Vacation Guide. Vacation preparation can be challenging, so we chose our favorite things to do in the area to save you from hours of research. Skip the tedious part of planning and go right to making memories. Use our helpful guide to find:

Outdoor activities for all skill levels

The best restaurants in the area

Cultural events, museums, and entertainment

Festivals and attractions you won't want to miss
Dolphin Discovery in Grand Cayman
Dolphin Discovery offers many ways for you to swim with dolphins in Grand Cayman! Have a once in a lifetime experience when you get a dolphin hug let the gentle creature pull you through the clear water. The activities you get to experience depend on the package you choose, so read each carefully before you make your decision. You can choose from basic adventures to even dolphin dives to truly immerse yourself in the marine world. Each package will come with a guide to teach you about these amazing creatures such as how they are cared for and other environmental information. We recommend choosing a package that comes with photos so you can remember this amazing adventure forever!
Dolphin Cove
Dolphin Cove has been designed expertly to create a natural habitat for their dolphins. They offer 3 different programs to swim with dolphins in Grand Cayman, each showcasing different aspects of the dolphin's abilities. The "Lover's Swim" will teach you the basics of the creature's anatomy as you witness their intelligence through tricks like dolphin kisses. The "Royal Swim" showcases the intelligence they have along with agility and strength. Lastly, the "Swim Adventure" exhibits how truly incredible these sea mammals are. No matter what program you choose, you get up close and personal with these unbelievable creatures!
Stay Oceanfront at The Residences Seven Mile Beach in Grand Cayman
The ocean holds calming properties that are almost unexplainable. Imagine waking up fully rested in your luxury rental to the view of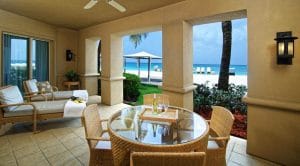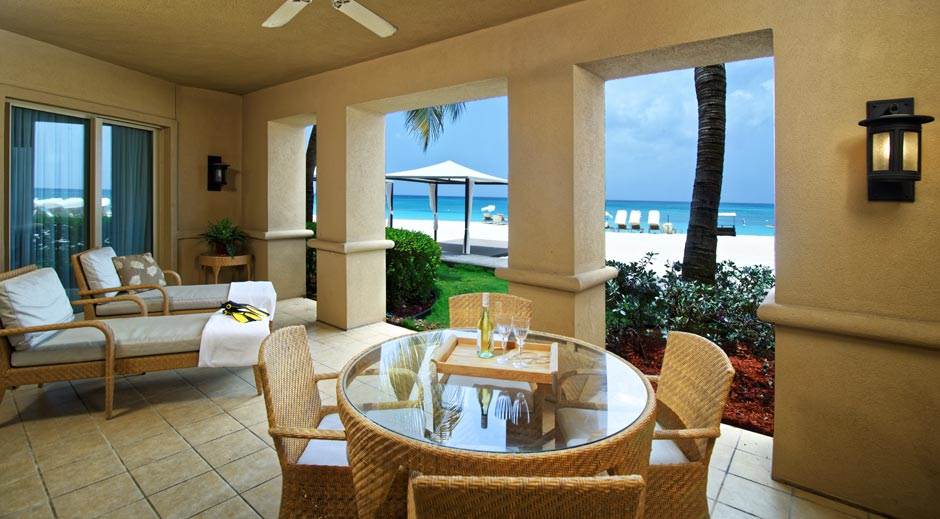 shimmering blue waters. The Residences Seven Mile Beach in Grand Cayman offers stunning oceanfront rentals so you can do just that. Step straight onto the soft beach from a ground floor oceanfront unit or be enthralled by the sweeping picturesque vistas that come with the rooms on higher floors. All of our luxurious accommodations come with unparalleled amenities, private balconies, elegant designer furnishings, and professional-grade appliances. We have everything you need to have the vacation of a lifetime!