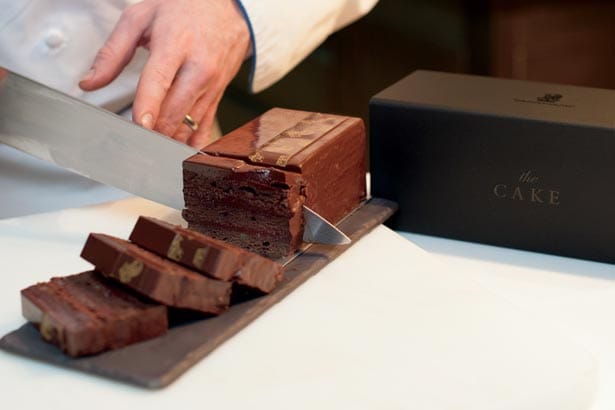 Chocolate Nirvana to Take Home
After an intense competition, pitting pastry chef against pastry chef around the globe, The Ritz-Carlton Signature Cake debuted worldwide in March and now is available in Grand Cayman.
Three varieties of chocolate, bitter caramel and orange ganache are layered with a moist chocolate sponge in tribute to the story of the hotel's founding. Available for sale at Cupboard, The Ritz-Carlton Signature Cake is served in an elegant box, designed to travel home as a delightful and still-fresh gift.