With sand, sun, and swaying palms, it's no wonder that the Cayman Islands are a top vacation destination. We are in absolute paradise 365 days a year! There are a few things you need to know for your Cayman Islands vacation. Don't worry, we have you covered. 
Start planning your dream vacation today when you access our complimentary Vacation Guide! Inside, you'll find our handpicked list of the best things to see and do on the island. 
4 Steps to Follow for the Best Cayman Islands Vacation
Step 1: Book Your Stay at The Residences Located at The Ritz-Carlton, Grand Cayman
Your accommodations are arguably one of the most important parts of your vacation. Where you stay determines how close you are to activities, where you'll rejuvenate for the adventures ahead, and what amenities are available to you. The Residences Located at The Ritz-Carlton, Grand Cayman, are a group of luxury condos and villas that are right on site at the resort. You can expect designer furnishings and so much more space than a hotel room! 
Step 2: Take Advantage of Our Amenities 
The Residences Located at The Ritz-Carlton, Grand Cayman, has so many amenities available to guests that you'll never run out of things to do! Spend the day bouncing between the pool and the beach. Dine at one of our many onsite restaurants. Go on a tour with Eco Adventures by Jean-Michel Cousteau. The list goes on and on!
Step 3: Use Our Concierge 
We get it– planning a vacation is hard! Making reservations, getting tickets to events, and picking out the best things to do on the island take time and research. Luckily, our concierge is here to help. We can give you recommendations, make your reservations, stock your kitchen before arrival, and more. We have everything you need for the vacation of a lifetime! All you need to do is ask.
Step 4: Get off the Beaten Path 
Of course, you'll want to enjoy all the activities Grand Cayman is known for. You can swim with stingrays, spend the day on a boat, lounge by the ocean, and so much more. However, we love sending our guests off the beaten path! If you're looking for something unique to do on vacation, consider visiting some of Grand Cayman's best-kept secrets. 
Book Your Cayman Islands Vacation Today!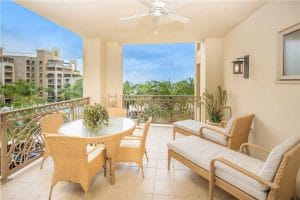 Are you ready to book your Cayman Islands vacation? Consider staying at The Residences Located at The Ritz-Carlton, Grand Cayman! Our vacation rentals have so much more space than a generic hotel room, and the views can't be beaten. Browse our Residences to start planning your getaway today! As always, don't hesitate to reach out if there is anything we can do to assist you.