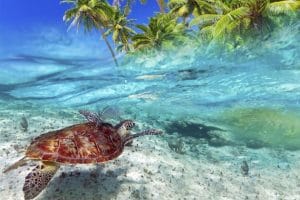 The Cayman Islands are a nature lover's paradise. With so many parks and nature reserves to explore, you could spend weeks discovering all that the islands have to offer. In this blog post, we will introduce you to the best nature parks, trails, & reserves that you won't want to miss while visiting Grand Cayman.
Discover even more things to see and do on the island when you access our complimentary Vacation Guide.
Our Favorite Grand Cayman Nature Parks, Trails, & Reserves
Barker's National Park in Grand Cayman
Barker's National Park is one of the most popular nature parks on the island. It is home to a variety of plant and animal species, as well as a beautiful beach. It's also an excellent place to go birdwatching. If you love wildlife or are an avid birdwatcher, you'll love it here! Walk around to see species like herons, egrets, and more.
The beach at Barker's National Park is also one of the top spots for kitesurfing! Inexperienced kite surfers can take lessons with Kitesurf Cayman and more experienced adventurers can rent gear from them.
Queen Elizabeth II Botanic Park
Queen Elizabeth II Botanic Park is another must-see nature park in Grand Cayman. This park is known for its stunning flowers and plants, as well as its wildlife.
For many, the main draw of the Queen Elizabeth II Botanic Park is its incredible gardens. Everywhere you look, you will see vibrant colors and decorative arrangements. Each garden here has its own unique features and characteristics that make exploring the park an adventure! Rare, beautiful flowers line expertly landscaped ponds and lakes. We recommend stopping by the Visitor Centre to get a guide of all the plants and animals you might see.
Cayman Turtle Centre
The Cayman Turtle Centre is a nature park that is dedicated to the conservation of turtles. More than 200,000 visitors come to the Grand Cayman Sea Turtle Centre each year! There are about 7,000 turtles at the center, and they have released more than 31,000 back into the ocean. They want to replenish the turtle population while continuing to learn about the species and educate the public. Plus, this turtle centre has attractions that are fun for the whole family!
Cayman Parrot Sanctuary
The Cayman Parrot Sanctuary is a nature reserve that is home to a variety of parrots. The parrots that live at the sanctuary were either rescued or born there. Visitors can enjoy walking through the nature reserve and getting up close and personal with the parrots. The sanctuary is located in Gun Bay on the East End.
Blue Hole Nature Trail
The Blue Hole Nature Trail is a nature trail that is located in West Bay on Grand Caymen, right next to the Cayman Turtle Center. The nature trail is known for its beautiful scenery and for its abundance of wildlife. You will find birds, parrots, and a variety of other animals while on the trail, as well as species of isopods (crustaceans) that are known to only inhabit Grand Cayman!
Mastic Trail
The Mastic Trail is a 4.6-mile out-and-back hiking trail in Breakers, Cayman Islands. Generally considered an easy route, it takes around 2 hours on average to complete. This trail is great for birding, hiking, and walking, and it's unlikely you'll encounter many other people while exploring. The trail is open year-round and is beautiful to visit anytime. Dogs are also welcome while you hike, but they must be on a leash.
Book Your Cayman Getaway Today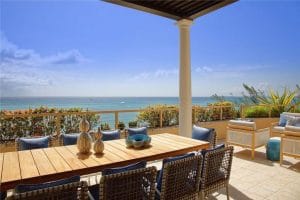 Enjoy these Grand Cayman nature parks, reserves, and so much more during your island getaway! Take your vacation to the next level when you stay at The Residences Seven Mile Beach in Grand Cayman. Situated right on the white sands of Seven Mile Beach, our guests have access to the unmatched amenities and services of The Ritz-Carlton Grand Cayman and more.
Enjoy a private bellman, concierge, and more. Browse our Residences to start planning your stay. We look forward to hosting you!