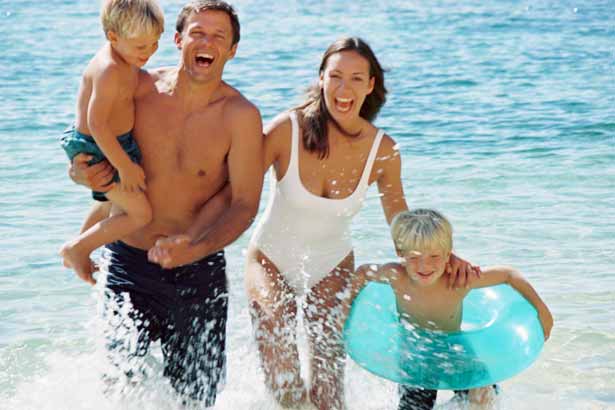 Summer will soon be coming to a close, but that doesn't mean the vacation season has to. Here on Grand Cayman, the warm and sunny weather continues to be blissfully consistent, with days in the mid- to upper-80s and evenings dipping into the low to mid 70s.
So no matter what the fall weather is like in your part of the world, here on Grand Cayman, autumn is still perfect for long, lazy days at the beach soaking up the sun (rent one of the Resort's beach cabanas for the ultimate indulgence) or engaging in active watersports like diving and snorkeling (let Sapphire Watersports hook you up with private, captained powerboat charter and explore in style).
The daytime temperatures are just perfect for a round or two of golf on the Ritz-Carlton's challenging Greg Norman-designed course. Or get your heart rate up with cardio-tennis at The Courts by Bollettieri, a unique cardiovascular workout that combines the best of sport and fitness.
Of course, what would Fall be without a bountiful harvest of fine dining? You'll give thanks for the cornucopia of exceptionally delicious fare at the Ritz-Carlton Grand Cayman, from Italian favorites served al fresco at Andiamo to exquisite seafood at Blue by Eric Ripert to the Cayman's finest sushi at Taikun. For a full-on foodie immersion, try a class at the Resort's new Culinary Studio and learn the secrets of top chefs while you sample your own incomparable creations.
During the month of October, Cayman Restaurant Month also offers fantastic deals at some of the Island's other top-rated restaurants.
Looking for a spectacle of Fall color? Well, you won't find leaves changing color here, but you will find a wildly colorful display of the swashbuckling sort during Grand Cayman's fabled (and fabulous!) Pirates Week in mid-November. Join us for a real-life Pirates of the Caribbean extravaganza—complete with sailing ships and skulls and crossbones—that kicks off with a mock invasion of George Town harbor.
If you're into fitness in a big way, the mid-December Cayman Marathon is a run-away hit—featuring a full- or half-marathon, relay or kids fun run. And before you know it, the Holidays will be here, bringing balmy breezes and Santa-worthy celebrations with a tropical Caribbean flair.