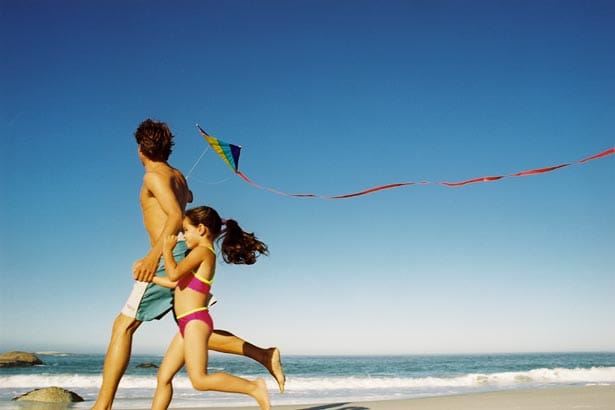 We break for springtime fun.
While other parts of the world are still suffering through Arctic blasts, here on Grand Cayman, we're basking in some of the best weather of the year. March temperatures average a balmy 78 degrees, with highs of 86 and lows of 70. And, needless to say, there is nary a shovel in sight (except for sandcastle building on our dazzling snow-white sands!)
Like many other parts of the world, however, spring on Grand Cayman brings school holidays and with them, a wide range of family-friendly events and activities, from Easter egg hunts to kite flying festivals to frolicking in the waters of the Ritz-Carlton's wondrous new tropical splash park.
If you're visiting during St. Patrick's Day, you may be surprised to find a little taste of the Emerald Isle on our golden sun-drenched isle. One of our favorite traditions is the annual Irish Jog, a 5K family fun run with a healthy dose of green, including festively costumed runners and spectators. Grand Cayman even has its very own Irish band, Twisted Clover. St. Patrick's Day performances are always packed!
When Easter rolls around in early April, Grand Cayman offers eggstraordinary activities for everybunny in the family. Beyond the obvious attractions of dazzling sands, warm water, and perfect weather, you'll find myriad ways to celebrate the holiday with beautiful Easter services, dazzling brunches and dinners.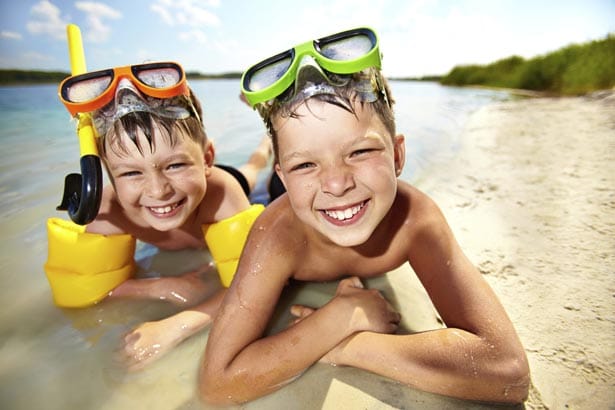 Ritz is for Kids!

Can the world's most sophisticated resorts make little ones feel at home? If you're Ritz-Carlton, the answer is a resounding "Yes!" Thanks to the Ritz Kids® program, our wee guests are welcomed warmly to the resort from the moment they arrive and are encouraged to explore the sights and sounds of the hotel and its environment.
At The Ritz-Carlton Grand Cayman, children have a chance to interact with their surroundings in a fresh and exciting way while they are introduced to the four important pillars of Ritz Kids discovery—Water, Land, Environmental Responsibility and Culture—through Jean-Michel Cousteau's Ambassadors of the Environment program.
Located at Heritage House—a traditional Island cottage that showcases Caymanian culture—Ambassadors of the Environment offers exciting, engaging programming for kids and their families. But as much fun as we promise your children will have, it's no mere playtime. Kids will learn valuable lessons about the Cayman Islands' eco systems, history and culture. With light-hearted names like "Turtle Tales," "Frogtastic Fun," and "Stingray Detective," Ambassadors Kids provides intriguing edutainment to children aged 4 to 7. Older children are invited to try out some of the activities in the Ambassadors Youth program, from underwater videography and reef snorkeling to kayaking through mangroves and learning about Cayman cooking.
And with activities for the whole family to enjoy, you'll be able to make memories with your kids—from snorkeling on a shipwreck to getting up close and personal with a rare blue iguana—that you will share for a lifetime!