Anytime there's a chance to make the most of an amazing getaway to Grand Cayman, it's something travelers are sure to jump at. Between the spectacular scenery, savory dining options, and rich history to explore, Grand Cayman is a destination that truly has something to offer to everyone who heads this way. Those who are excited to incorporate luxury, style, and comfort to their stay will find that's within reach as well when they book accommodations at The Residences Ritz-Carlton.
Read on to learn more about why a mid-week stay might be the best time to vacation. If you are looking for local insight regarding Grand Cayman's best, request a complimentary copy of our Vacation Guide! 
Making The Residences your home away from home is a sure way to elevate the Grandy Cayman experience even further. While accommodations count for a lot when it comes to customized travel, every adventurer's idea of what a perfect trip entails is slightly different. This makes picking the time you travel that much more important. Those who prefer to enjoy a more tranquil getaway experience without high-season traffic to contend with might want to consider booking a mid-week stay. It's a strategic plan when you're hoping to make even more of every inviting moment that awaits.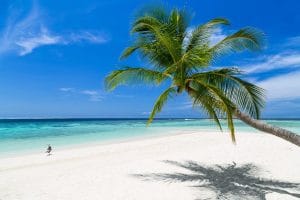 You'll Encounter Fewer Crowds
While some travelers don't mind large crowds when they're excited to explore a new destination, others find it hinders their custom itinerary. Those who fall into the category of preferring a reduced-crowd situation will likely enjoy the experience of a mid-week stay. Making the most of the fun on a Tuesday, Wednesday or Thursday helps travelers avoid the weekend rush and keeps the agenda stress-free too.
There are Typically Shorter Lines at Inviting Attractions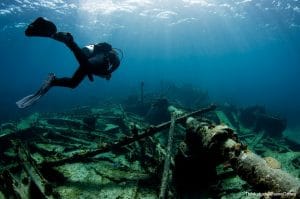 Grandy Cayman is an exciting and inviting place to travel with a seemingly endless number of opportunities when it comes to activities and attractions to enjoy. From diving excursions and on-the-water fun to natural landmarks and stunning beaches, it's easy to get swept up in the fun. However, for some travelers, the shine of experiencing these hot spots can wear off in the face of long lines. Those looking to avoid this situation will typically find that lines are significantly shorter all the way around when you opt to book a mid-week stay.
Travelers Can Expect Better Prices
When weekends roll around and crowds surge, the trend is that prices follow suit. While booking a mid-week stay comes with all types of advantages related to crowd control, it's also a chance for travelers to make their money go further. Prices typically drop mid-week in direct relationship to customer numbers. It's a situation worth taking advantage of while you're here!
Book Your Grand Cayman Adventure Today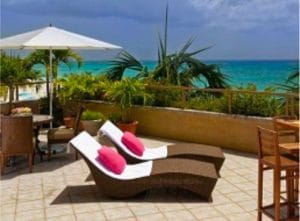 When you're ready to enjoy a Grand Cayman getaway, booking The Residences Ritz-Carlton is the best option for infusing elegance and superior amenities into every day of your stay. Whether you book a condo or a home on the golf course, guests can count on spectacular views of Seven Mile Beach and a full lineup of exciting amenities waiting for them. Contact us today to learn more about our property options available and how we can help you turn those travel plans into a reality soon!