Knowing you want to enjoy a sunny getaway where the focus is firmly on the sand and surf in equal measure is simple. Knowing exactly where you want to land to make the most of that tropical moment can take a little more time! Travelers often find themselves weighing places like Grand Cayman against other top travel destinations such as Turks and Caicos when faced with this decision. While both locales are loved for their amazing attractions and breathtaking landscapes, there are a few factors you'll definitely want to consider before you book your next trip.Make sure to check out our Grand Cayman Vacation Guide for the inside scoop on what the Cayman Islands have to offer!
Consider Your Ideal Beach Experience
Travelers that can't wait to dig their toes into sugar-white sands will find both Grand Cayman and Turks and Caicos have beautiful
stretches of shoreline to enjoy. In Turks and Caicos, one of the most popular beaches for travelers to spend time under the sun on is Grace Bay Beach.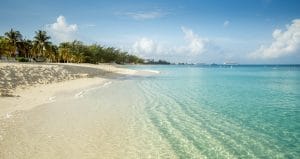 Stretching just over 3-miles in total, Grace Gray Beach hosts pristine sands, as well as easy access to beachside bars, tranquil surf, and access to on-the-water fun.
In Grand Cayman, visitors won't want to miss time on the iconic Seven Mile Beach. This inviting shoreline stop also makes it simple for visitors to spend time relaxing, swimming, or getting out on the waves. The difference comes down to the amount of beach you're looking to enjoy. Those who are hoping to maximize beach time will typically want to opt for Grand Cayman where the most iconic shoreline simply stretches further and offers up more space to explore!
Evaluate Your Goals for Underwater Adventures
Trips to Grand Cayman and Turks and Caicos alike come with access to amazing underwater adventures. Those who are looking to
make their way below the waves in pursuit of incredible sights will find each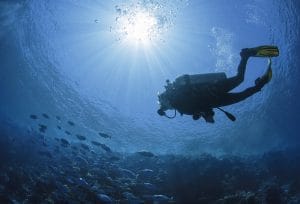 destination has its own incredible lineup of options to offer.
Heading to Turks and Caicos is a chance for diving and snorkeling enthusiasts to get up close to the world's third-largest barrier reef just after those found in Australia and Belize. This natural attraction sits just a mile offshore near Grace Bay Beach and is rivaled only by the destination's Grand Turk Wall.
Underwater adventurers that enjoy encountering amazing marine life will love that diving opportunities in Grand Cayman can include trips to Sting Ray City. Grand Cayman also hosts a variety of submarine tours that take visitors close to shipwrecks and reefs alike. This destination also carries the reputation as the birthplace of deep-sea diving in the Caribbean.
Top Attractions to Enjoy
Deciding between a trip to Grand Cayman or a trip to Turks and Caicos might just come down to your travel style. Taking a look at the varying attractions that are beloved in each locale is a good way to determine which is a great vacation fit for you!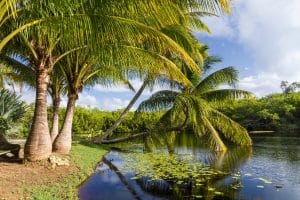 Those who head to Turks and Caicos will find there are plenty of reasons to indulge in adrenaline-pumping fun. When you're not lingering on the sand, a trip this way can easily include time on wave runners, horseback rides, or ATV tours across backcountry trails.
Travelers who opt for a visit to Grand Cayman will love the natural beauty that awaits. Places like Crystal Caves offer up a sense of untamed and inspiring wilderness. Destinations like the Queen Elizabeth Botanical Gardens provide a place where meticulously maintained florals, water features, and lush greenery give visitors a place to step into another whimsical world entirely!
Did You Choose? Book Your Getaway Today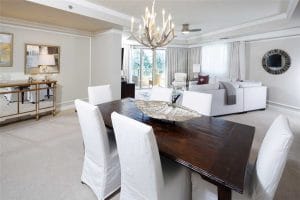 We might be able to sway you. When a trip to Grand Cayman is beckoning, booking a luxurious condo at The Residences Seven Mile Beach is a way to elevate your stay even further. Take a look at our luxury condo rentals built right on the site of The Ritz-Carlton Grand Cayman. You'll have complete access to all the amenities and activities there. Browse The Residences and start planning your stay today or get in touch to learn more and to begin planning today!