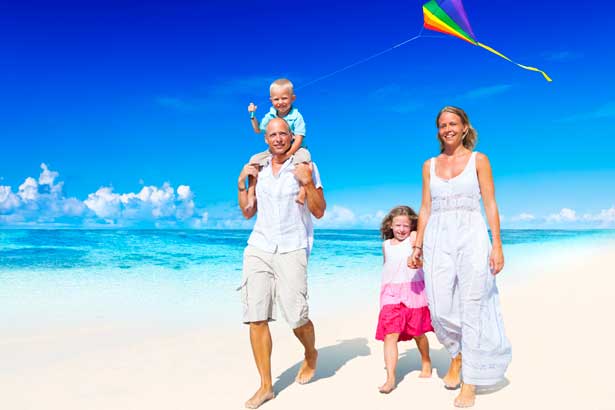 While other parts of the world are still suffering through Arctic blasts, here on Grand Cayman, we're basking in some of the best weather of the year. ">March temperatures average a balmy 78 degrees, with highs of 86 and lows of 70. And, needless to say, there is nary a shovel in sight (except for sandcastle building on our dazzling snow-white sands!)
Like many other parts of the world, however, spring on Grand Cayman brings school holidays and with them, a wide range of family-friendly events and activities, from Easter egg hunts to kite flying festivals to frolicking in the waters of the Ritz-Carlton's wondrous tropical splash park.
If you're visiting during St. Patrick's Day, you may be surprised to find a little taste of the Emerald Isle on our golden sun-drenched isle. One of our favorite traditions is the annual Irish Jog, a 5K family fun run with a healthy dose of green, including festively costumed runners and spectators. Grand Cayman even has its very own Irish band, Twisted Clover. St. Patrick's Day performances are always packed!
When Easter rolls around in March, Grand Cayman offers eggstraordinary activities for everybunny in the family. Beyond the obvious attractions of dazzling sands, warm water, and perfect weather, you'll find myriad ways to celebrate the holiday with beautiful Easter services, dazzling brunches and dinners.