The truth is, there's never a terrible time of year to visit the scenic Cayman Islands! Travelers will find that the islands are inviting and warm year-round typically hosting average temperatures in the 80s. While things cool off around the 60s between January and February, the rainy season of May through October sees those numbers rise once more. The islands' unique location in the western Caribbean shields them from fierce annual hurricanes between June and November opening up options for travel further. Because of the welcoming temperatures and weather patterns here, picking the best time of the year to visit the Cayman Islands really comes down to personal preference and how you hope to enjoy your stay!
Read on for some great seasonal suggestions or start planning your getaway today when you access our complimentary Vacation Guide. It's full of local and thoughtful suggestions for the best dining, shopping, activities, and more in Grand Cayman!
Best Time To Visit The Cayman Islands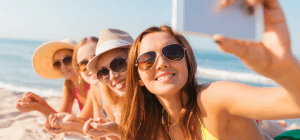 Travelers that head to the Cayman Islands in March or April will find it to be a popular time with many tourists which means an opportunity to be a part of the spring break fun! If you're up for thrills and enjoy the rush of spring break excitement, this is the time of year you'll want to travel here. Compared to January and February, March and April in the Cayman Islands are slightly warmer, and the wind is idyllic. This makes it a wonderful time to try parasailing or make time for a visit to iconic Stingray City!
May is For Beach Lovers
For travelers who set their sights on the Cayman Islands with every intention of spending as much time on the sand as possible, May is a magical time to be here. In May, the weather is warm and there are fewer crowds to contend with. These facts make it an ideal time to settle into the sands of Seven Mile Beach and work on a tan, enjoy the waves, observe shorebirds or build sandcastles with the kids.
Journey Here June Through August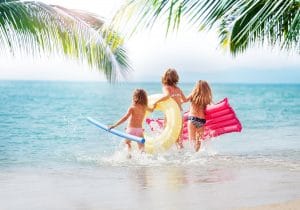 Summer is in full swing in the Cayman Islands between June and August. During this timeframe, the islands welcome visitors of all types from individuals and couples on romantic retreats to families looking to spend quality island time together. While it's technically the rainy season, the chances of activities being affected by rainfall are very slight. The warm weather and afternoon sunshine make this a wonderful time of year for those who are looking forward to trying horseback riding on the beach or spending time at scenic Queen Elizabeth II Botanic Park.
Delight in a December Getaway to the Cayman Islands
If you're looking to swap holiday snow for sand instead, December is the best time of year to visit the Cayman Islands. While you can count on enjoying time here alongside plenty of other holiday travelers, there's fun for everyone waiting to be enjoyed. Beyond the beach, amazing restaurants and stunning views, a trip to the Cayman Islands in December means you're right on time to enjoy annual events like the Walkers Cayman Island Marathon which will be held on Sunday, December 3, 20203. The Christmas Evening Market complete with kid's crafts, music, and pictures with Santa is another fan-favorite island activity to enjoy when December travel plans bring you this way.
Book Today
Make sure luxury is an integral part of your island experience in the Cayman Islands by booking your accommodations at The Residences at the Ritz Carlton. Reach out today to learn more about our upscale options and to start planning! Book our Cayman Island pet friendly rentals here.