Because of its tropical setting and warm weather year-round, Grand Cayman is the perfect place to get outside. The island has miles of sandy beaches, secluded parks, and tons of things to do in the blue waters. You'll never run out of outdoor activities on Grand Cayman but keep reading to find out some of our favorites! 
When planning your trip to Grand Cayman, don't forget about all the amazing restaurants, shopping, and spas on the island. Request a free copy of our Vacation Guide to start planning the rest of your dream getaway! 
The Best Outdoor Activities on Grand Cayman
Beach
es
There's nothing quite like spending the day at the beach. Lucky for you, there is no shortage of beaches on Grand Cayman. With its soft white sand, clear waters, and breathtaking views, Seven Mile Beach is hands-down one of the best beaches on the island. You can easily find a quiet place to relax or spend the day restaurant and bar hopping along the gorgeous shoreline. The best place to experience this award-winning beach is at The Residences Located at The Ritz-Carlton, Grand Cayman. Many of our rentals are located steps from the water, so you can make the most out of your Caribbean vacation.  
A local favorite, Spotts Beach gives way to a stress-free day at the beach. Guests enjoy the small crowds and free parking and admission. Pack a picnic, spread out, and spend the day swimming in the turquoise water.  
Parks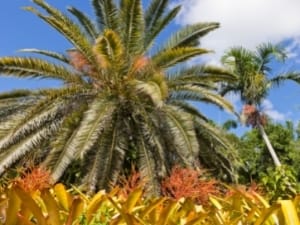 Barker's National Park is a protected natural area with secluded beaches, mangrove trees, and phenomenal bird watching. It's a great place to relax or take a long walk along the ocean. If you're looking for more adventure, Kitesurf Cayman is right next door making the park a hotspot for the sport.  
One of the most beautiful places on the island is the Queen Elizabeth II Botanic Park. Walk through the butterfly-filled gardens and take in all the vibrant colors of the flowers and plants. Although they can sometimes be seen roaming the island, the park is also home to a blue iguana habitat. 
Snorkeling
You can snorkel just about anywhere on Grand Cayman and see something incredible. Every beach on the island has something to offer, but we have some favorite spots! Cemetery Public Beach is home to Cemetery Reef, which is only 30 yards off the coast. The water is known to be calm in the area, so it makes for an enjoyable day of snorkeling.  
Mix it up from coral reef snorkeling and check out the Wreck of the Cali. Located in George Town right next to the fish market about 40 yards offshore, you'll find the large and shallow shipwreck. The unique site can easily be seen by snorkelers, and stronger swimmers can take a short dive down to get an up-close look at the wreckage.  
If scuba diving is more your thing, there are tons of great operators and places to dive in the area. 
Boat
/Yacht
 Charters
A day spent on the water is a day well-spent. Whether you want a luxury yacht or a center console boat, there are many charters on the island. Cayman Yacht Charters start their boats at 28 feet and go up 46-foot yachts. You'll only find high-end yachts at Cayman Luxury Charters, while Yacht Charters Cayman specializes in larger fleets up to 100 feet long.  Many of these businesses also offer catamaran charters. 
Instead, you can spend the day catching the freshest seafood in the Caribbean. Crystal Charters is a well-known and trusted charter in the area that offers both deep sea and reef fishing.  Crazy Crab Private Boat Charters features fun for the whole family and offers a lot more than just fishing. They have six unique Cayman adventures, which you can add reef fishing to for an extra cost.  
If you prefer a sail to a motor, check out these sailing companies on Grand Cayman. 
Jet Skis
Jet skis offer more freedom than a boat. Fat Fish Adventures and Sealand Adventure Tours both provide jet ski, or waverunner, excursions. Fat Fish is known for its Stingray City tour, while Sealand does an amazing job of combining jet skis and snorkeling! Cayman Watersports will deliver your jet ski right to your oceanfront rental for an easy and more private adventure.  
Stay at The Residences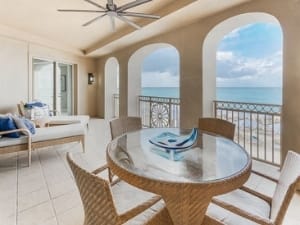 Now that you're ready to take on some of the best outdoor activities on Grand Cayman, you'll need to find the perfect location for your getaway. Look no further than The Residences Located at The Ritz-Carlton, Grand Cayman! Our luxury condos sit on the award-winning Seven Mile Beach, so you're steps away from all that the island has to offer. Plus, you'll have access to resort amenities, restaurants, and bars! 
Browse our properties and start planning your dream island getaway today!