Discover 5 Ideas for a Perfect Cayman Island Getaway
Travelers looking to savor some well-earned time away will find plenty of reasons to set their sights on a trip to scenic Grand Cayman. This lush and inviting island is packed with activities to enjoy, tantalizing views to take in, and luxuries just waiting to be embraced. Whether you're an adventurer looking for some relaxing time on the sand, or someone who can't wait to get out and explore nature at its best, Grand Cayman has something inviting waiting for you to add to the itinerary.
Start planning your island getaway today when you access our complimentary Vacation Guide. Inside, you'll find a hand-selected list of things to do and see on the island!
1. Enjoy Time on the Beach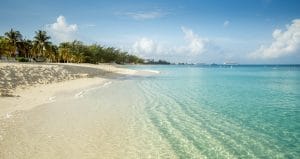 Year-round great weather and fantastic ocean views make Grand Cayman an idyllic place for those who can't wait to spend as much time as possible on the sand. Seven Mile Beach is a popular must-visit stop when you're looking to dig your toes in and soak up the rays at your very own, luxurious pace the next time travel plans bring you this way.
2. Hike Your Way to Fun
Beyond the beach, Grand Cayman is home to some incredible nature trails to explore for those who are in the mood to lace up their boots and get into nature. Mastic Trail is a particularly appealing route for those who are looking to trek their way through protected mangrove forests on the island's east side. In total, this trail covers nearly 5 miles of terrain and is a great place for hikers to enjoy admiring local flora and fauna along the way.
3. Experience Local Heritage and Beauty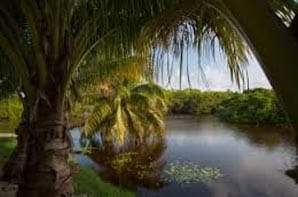 A trip to Grand Cayman is a great opportunity to immerse yourself in natural beauty and local heritage as well with a stop at the Heritage Garden at Queen Elizabeth II Botanic Park. This lovely attraction provides guests with a variety of themed and meticulously maintained gardens to admire as well as water features, fruit trees, and spice trees that are native to the region. Once you've had a chance to explore the gorgeous flowerbeds, make sure to make your way to the park's northern edge where a Blue Iguana Conservation Center is open for exploration too.
4. Discover Something New Under the Water
For all of the land-based fun a trip to Grand Cayman offers its guests, there's just as much to discover under the waves! Head over to Stingray City for a truly unique opportunity on the island's North Sound. This area is a place where stingrays regularly gather and alongside a guide, visitors can get in the water and touch or swim with these in incredible creatures.
5. Explore George Town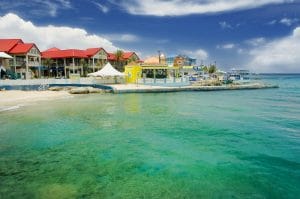 From the jewel-colored architecture to the gorgeous waterfront and many duty-free stores, George Town is a place where it's easy to spend an afternoon exploring when you're visiting Grand Cayman. When cravings come calling, travelers will find George Town hosts a variety of cool cafes and restaurants to enjoy serving up local fare and international cuisine alike. Don't forget to make a stop at the Cayman National Museum here when you're looking to learn more about the area during your stay.
Book Your Luxurious Stay in Grand Cayman Today
Find time to unwind in Grand Cayman this year and be sure to book accommodations at The Residences. Here, luxury, comfort, and impeccable style are always a part of your island getaway experience! Reach out to learn more and to start planning your next adventure.