A getaway to Grand Cayman is a chance to relax and unwind on the shoreline, but those with a passion for adventure will find there's an entirely different world of wonders waiting to be explored under the waves. When you're looking to enjoy sensational snorkeling during your Grand Cayman adventure, there's no place better to go than snorkeling in Smith Cove. From its easy location to its prime waves, it's a stop and experience you simply won't want to miss out on.
When planning your trip to Grand Cayman, don't forget about all the amazing restaurants, shopping, and spas on the island. Request a free copy of our Vacation Guide to start planning the rest of your dream getaway! 
Snorkeling In Smith Cove
When you're looking to add snorkeling at Smith Cove to your Grand Cayman itinerary, visitors are often pleasantly surprised by how easy this area is to access! Smith Cove isn't far from iconic Seven Mile Beach and is just a 5–10-minute drive from George Town too. This makes it a refreshingly easy addition to any Grand Cayman activities list. If for any reason you're arriving from the cruise ship port, a taxi is typically the easiest way to reach Smith Cove. While there aren't any public buses that serve Smith Cove, it's a simple destination to reach with a rental car and there are convenient and cost-free parking options right across the street. Smith Cove snorkeling is a budget-friendly activity to enjoy as well as there is no entrance fee here to enjoy the stunning beaches and crystal-clear waters.
Area Details for Snorkelers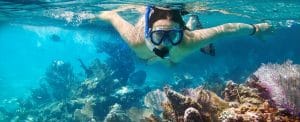 Grand Cayman is a destination packed with opportunities for amazing snorkeling but this activity is particularly appealing at Smith Cove for snorkelers of all ages and abilities. Just 30 yards offshore, snorkelers can enjoy an area of coral filled with tropical fish. Shore snorkeling here is a good way to get practice in before heading to places like the offshore barrier reef. You don't have to go far from the sand to find amazing views and the water is calm the vast majority of the time. The only exception is when high winds are present but this is a rarity. The water at Smith Cove is no more than 2 to 3 feet deep at most, making it easy to stand up when needed. This makes it a safe and secure place for beginners to get used to the activity before putting their skills to the test in deeper waters. Further out, it's possible to hit areas of water that are up to 10 feet deep with coral found at around the 8-foot depth mark. Another advantage to learning to snorkel at Smith Cove is the fact that this area prohibits boat traffic. This makes for a calm, scenic, and enjoyable day where visitors are invited to savor time snorkeling at their very own pace without worries.
Book Your Stay Today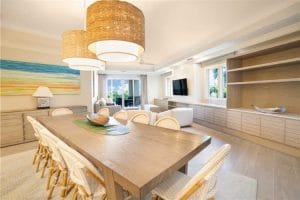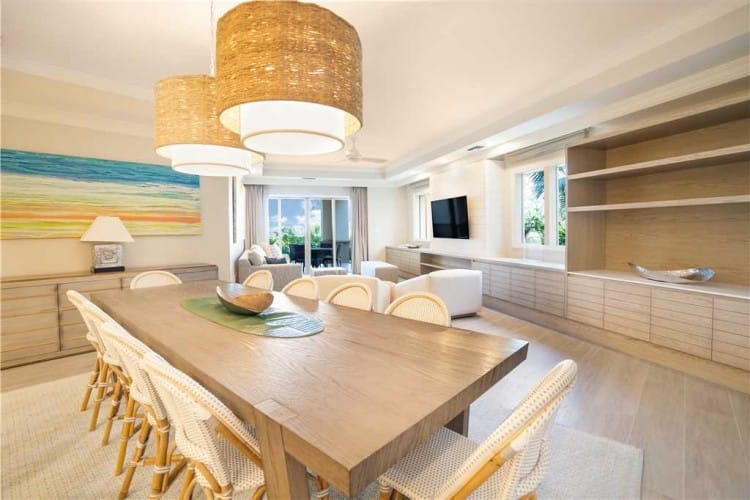 When you're looking to infuse the ultimate in luxury, comfort, and style into your Grand Cayman stay, booking accommodations at The Residences located at The Ritz-Carlton is a must! Reach out today to learn more about our inviting and one-of-a-kind property options to select from. We look forward to seeing you in Grand Cayman soon and helping you elevate your stay in style every step of the way.