The Cayman Islands are a place for fun, relaxation, and adventure. Whether you are visiting our Caribbean paradise to spend time with your sweetheart, entire family, or group of friends, your time here is sure to be unforgettable. Make some memories experiencing what our island has to offer when you experience some of the best excursions in Grand Cayman! Start planning your unforgettable getaway today when you get a copy of our complimentary Vacation Guide.
Make Your Vacation Unforgettable With the Best Excursions in Grand Cayman
1. An Excursion With Fat Fish Adventures
Fat Fish Adventures offers a variety of some of the best excursions in Grand Cayman. All of their outings start right from The Residences Seven Mile Beach in Grand Cayman with a quick shuttle to your destination. Choose from:
The Jet Ski Safari

–

This tour comes complete with a tour and snorkeling.

The Private Boat Charter

– This charter comes with ice cold refreshments, snorkeling gear, and two knowledgeable guides that will take you around the island.

Catch your own lobster and eat it the same night for dinner on the

Lobstering Tour.
2. A Tour With Cayman Safari Adventures
When you book a tour with Cayman Safari Adventures, you have the opportunity to go on many of the best excursions in Grand Cayman! Your knowledgeable tour guide will drive you all around the island so you have the chance to immerse yourself in our local culture. Choose from different safari options that all offer different sites to visit. Some favorites are the Crystal Caves, Pedro St. James, Botanic Park, blowholes, and many other picturesque spots.
3. Go Diving at Cayman Brac
When you stay on Grand Cayman, why not go on an excursion to one of our neighboring islands? Cayman Brac is a small island with some great diving opportunities. There are more than 40 different Cayman Brac dive sites, making it a diver's dream location! When you dive off this island, you'll see underwater sites filled with coral, turtles, sparkling fish, underwater formations, and so much more.
4. Kayak With Cayman Sea Elements
You are sure to love an excursion with Cayman Sea Elements! They offer a wide variety of tours, so you have plenty of options for how to spend your day in the Cayman Islands. Choose a nighttime tour to see the Bioluminescent Bay. This tour begins by climbing aboard a pontoon boat at sunset while the guides explain bioluminescence and how these tiny organisms are able to produce and emit light. If you are more interested during the day, you can go on a kayaking excursion to the mangroves! During this journey, you'll see to see all kinds of coastal birds, colorful fish, iguanas, sponges, and anemones– you'll even get to hold a jellyfish!
5. Take a Helicopter Ride
See the Cayman Islands from a whole new perspective when you take a helicopter tour! Cayman Island Helicopters will take you high in the sky so you get a bird's-eye view of the island. These excursions last anywhere from 8 minutes to a full-day private charter. Check out their offerings, then make your decision based on what you'd like to see during your time in the air.
6. Charter a Yacht
As soon as you see the clear, blue water of the Caribbean, you'll want to spend day after day enjoying it. Charter a yacht to get out there and spend the day on the water! These charter options come with everything you need for your hours out at sea. From parties to tours to sunset cruises, chartering a yacht is one of the best excursions in Grand Cayman.
7. See a Rare Blue Iguana
Have you ever seen a Blue Iguana before? Probably not! These beautiful creatures almost went extinct back in 2002, but thanks to the Blue Iguana Recovery Programme, you can still see them on the island. Head to the Queen Elizabeth II Botanic Park to embark on a mile-long Blue Iguana Safari Tour. You'll likely see these big, bright lizards darting around the park!
8. Visit the Rum Cake Factory
When we think of Caribbean desserts, our minds automatically wander to rum cakes. These delicious cakes have been part of our cuisine for centuries, but they were made even more accessible to everyone by Tortuga Rum Company, Ltd. When you visit the Tortuga Rum Cake Shop, there is a large observation window you can look through to see how the cakes are made. There is currently no formal tour, but you can get free samples at the shop!
9. Speed Around on a Jet Ski
The beautiful, blue water that surrounds the Cayman Islands is so inviting that you can't help but plan parts of your vacation around it. Renting a jet ski is one of the best excursions in Grand Cayman you can enjoy out on the water! Many of the rental agencies here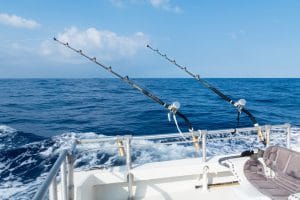 offer excellent tours and will teach you safety tips and how to ride before you embark on your excursion. Then, you can zip around the clear water.
10. Go Fishing
For some, there's nothing more relaxing than casting your fishing pole out in the open ocean. There are plenty of great companies that offer fishing excursions! They have everything you need for a fishing trip. You don't have to worry about bringing along a pole, bait, or refreshments. All you need to pack is some sunscreen and your sense of adventure.
Take Advantage of Our Concierge
Our concierge can help you choose the best excursions in Grand Cayman for you and your family or group! When you stay at The Residences Seven Mile Beach in Grand Cayman, you have access to a private concierge to help you book your tours and activities. We want you to have the vacation of a lifetime, and our amenities offered are designed to make our resort stand out from the rest.
Book Your Getaway Today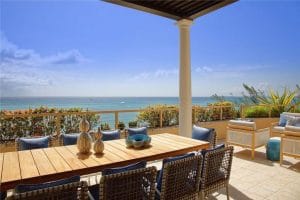 Your stay on the island will be filled with unforgettable memories. Let The Residences Seven Mile Beach in Grand Cayman make your trip even more special when you stay in the most luxurious accommodations on the island. Our concierge can help you book some of the best excursions in Grand Cayman, and our location on Seven Mile Beach can't be beaten. Go out and explore the many incredible nearby attractions of our local area, or enjoy the onsite activities offered by The Ritz-Carlton Grand Cayman – all our guests have access to these wonderful features. We know you will have the adventure of a lifetime in the Cayman Islands, so check our availability today!